Alouettes season comes to an end
March 8th, 2009 at 12:51PM
November 30th, 2011 6:30PM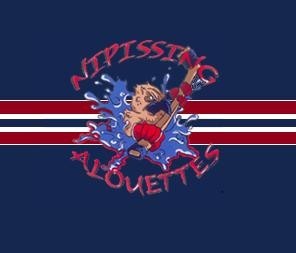 ---
The Nipissing Alouettes most successful season so far has come to an end after an 8-4 defeat at the hands of the GMHL\'s best team, the South Muskoka Shield at the Sturgeon Falls Arena on Saturday night. The Shield swept the series in three games and will now face the Elliot Lake Bobcats in the North division final.
André Leclair scored twice while Robin Mendelsohn and Dan Madigan scored singles. Mendelsohn also added two assists. Troy Storm had two goals for the Shield while Dan Söderberg, Dylan Sontag, Derek Rodgers, Chad Meagher, Ricky Greenslade and Travis Saltz added singles. Pat Beaudry took the loss in goal for the Alouettes while Brian Valentine picked up the win.

"The Shield are by far the best team in the league. They\'ve got three solid lines and that\'s the reason they\'ve only lost 5 games all year" said head coach Lui Ricci after the game. "They\'re very good without the puck and they\'ve got good goaltending". "I\'m proud of the guys, we\'ve come a long way and to the graduating players, I hope they\'ve learned something this year and wish them the best of luck". Players who have played their last game of junior hockey include: Pat Beaudry, Jordan Presseault, Paul Traynor, Antonio Morris and Justin Huycke, all of whom contributed to the Alouettes success this season.