Deseronto protests game 4
Rattlers\' roster in violation of league rules!
March 11th, 2009 at 6:19PM
November 30th, 2011 6:30PM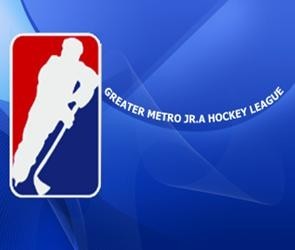 ---
As President of the Greater Metro Jr. A Hockey League, I must announce that the Deseronto Storm have filed an official protest with the GMHL after last night's loss to the Bradford Rattlers in Game #4 of the South Division Semi-Final.
The protest involves the determination that since the January 10 signing dead-line, the Rattlers have been carrying nine-20 year old players on their roster. This is in clear violation of league rules which stipulate that the maximum number of 20 year old players (1988 birth years for the 2008-09 season) is eight.
I am satisfied that this was an inadvertent error by the Rattlers former Head Coach/GM, and was in no way an intentional attempt to gain any unfair advantage. In reality, there were few instances when all 9 of these players suited up for a game, and it's apparent one player of those 9 rarely played at all.
Also, while we have established that this situation has existed since January 10, in my opinion, it is neither practical nor worthwhile to consider altering any portion of the schedule or results from previous matches or playoffs. In reality, any change to the results of any match would require a team to file a protest in writing within 24 hours of any game, and none was brought forward in the past.
However, Deseronto Head Coach Matthew Barnhardt did just that and filed a protest immediately after last night's game.
Due to this serious breach of GMHL roster regulations, I am announcing that the Bradford Rattlers are disqualified from this year's playoffs and the Deseronto Storm will now advance to the Best-of-Seven South Division Final vs. the Innisfil Lakers starting with Game #1 this Friday night in Innisfil.
As President of the Greater Metro Jr. A Hockey League, it is my duty and obligation to uphold the rules and standards of the league to the best of my ability.
It is unfortunate and regrettable to decide matches or series in the 'boardroom' as opposed to deciding games on the ice. It is also sad that the Bradford Rattlers attempt to repeat as champions for the third straight time will be thwarted in this manner. However, I believe this decision is necessary to maintain the integrity of our game and the integrity of the GMHL.
Good luck to all teams remaining in their quest for a birth in the Russell Cup Final, and a Russell Cup Championship.
Bob Russell
GMHL President