GMHL expands to U.S. for the first time!
Jamestown Jets join the GMHL for the 2010-2011 season!
August 25th, 2010 at 1:24PM
November 30th, 2011 6:30PM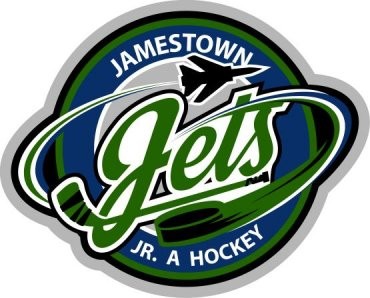 ---
August 25/ 2010
GMHL EXPANDS TO THE U.S.
The GMHL is pleased to announce the expansion of the league to the United States for the first time, welcoming the Jr. A Jets from Jamestown, N.Y.
The Jets were recently purchased by Head Coach and Vice President of Hockey Operations Dennis Canfield from former majority owner, Barry Soskin. Mr. Canfield appreciates the experience in the Northern Junior Hockey League, and is thankful for the chance to work with Barry Soskin, but felt the GMHL provided some unique opportunities to raise the level of his team and their players, generate additional exposure, and provide their fans with a wider variety of opponents from north of the border.

Despite the late date, the Jets are an existing operation, a major reason GMHL owners felt that including the Jets this season was achievable and worth the effort to raise the profile of the league heading into our fifth anniversary season.
Jamestown is approximately a four hour drive from the Toronto area, and the Jets play out of a fantastic facility, the 2,100 seat Jamestown Savings Bank Arena.
Team colours are green, blue and white, and the Jets wear uniforms similar to the NHL's Vancouver Canucks.

As a result of this latest development, the GMHL is holding an emergency meeting on Friday, August 27 to revamp the entire 2010-11 schedule.
Much more to come on this and several other items, including additional clubs also showing interest in making the jump to the GMHL.
In the meantime, the GMHL extends a warm welcome to our newest club, the Jamestown Jets, and new owner Dennis Canfield.

*********************************************************************************

As a result of the move to the GMHL, the Jets have decided to conduct another tryout camp.
The camp is tentatively scheduled for Labour Day Weekend at their home rink, the Jamestown Savings Bank Arena. More details to be released shortly.
For further information, you may contact Mr. Canfield directly via email with
[email protected]
or by phone at 716-484-8167.