Former Shield Captain Wins NCAA Rookie Award
May 18th, 2018 at 9:07AM
June 12th, 2018 2:35PM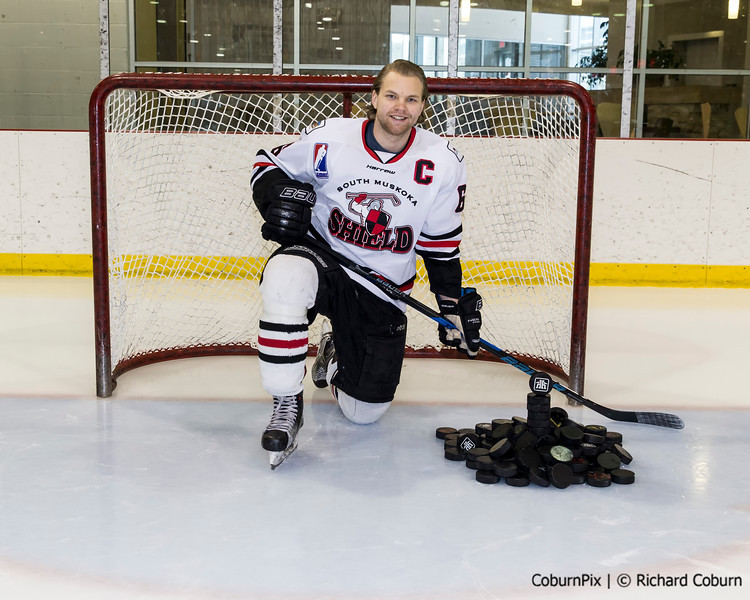 ---
ANNVILLE, PA- Former South Muskoka Shield Captain Carl Lydén, who hails from Karlstad, Sweden, has won the Middle Atlantic Conference (MAC) Rookie of the Year!
Lydén played in the GMHL for the South Muskoka Shield from 2015-2017. Lydén was an offensive threat on the ice, and in his rookie season, not only did he make the GMHL All-Star Game, but led his team in points posting 60 Goals and 45 Assists for 105 Points in 41 Games Played. Lydén returned for the next year, and was named Captain for the 2016-2017 season. Lydén continued to be an threat in the league the following year, posting 55 Goals and 74 Assists for 129 Points in 42 Games Played, and was named again to the GMHL All-Star Game, won the GMHL Most Points award, and won Best Forward for the North Division. Overall Lydén finished his GMHL career with 234 Points over 83 Regular Season Games. These feats were enough to impress the NCAA D3 program Stevenson University Mustangs who recruited him for the 2017-2018 season, joining his former teammate and former GMHL player Alfred Borg.
Lydén's production continued for the Mustangs where he finished second in freshman scoring, was tied sixth for overall scoring, and tied third overall for Power Play goals. Lydéns final stat line for the Mustang was 18 Points in 21 Games. All of these accomplishments proved enough to award Lydén with Rookie of the Year.
NCAA D3 is the second highest level of university hockey in the United States, and advances players to professional leagues, including the SPHL and the ECHL. The GMHL is proud of the success Lydén is having at the NCAA D3 level, and we wish Lydén, Borg, and the Mustangs continued success in the future.