Windsor Aces Brett Mennear Commits USports
June 4th, 2018 at 8:52AM
June 4th, 2018 1:54PM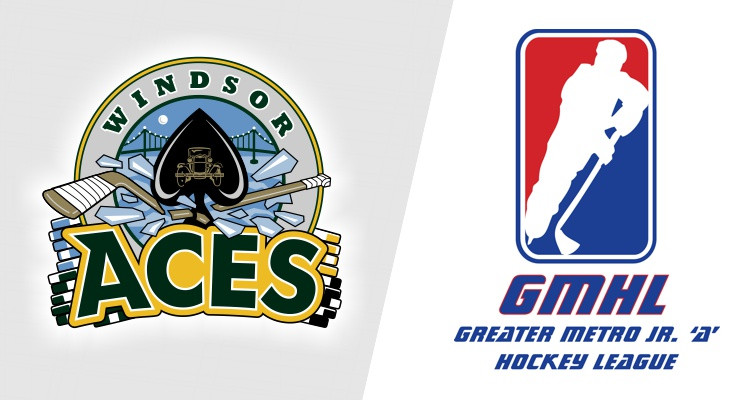 ---
Windsor, Ontario- The Windsor Aces Brett Mennear has committed to the University of Windsor in USports for the 2018-2019 season. The Windsor Aces have just completed their first season in the GMHL, and is already advancing players to the University level.
Mennear joined the Aces halfway through the season, and became an offensive threat right away in the high scoring South Division. Windsor had a rough start to the season this year, but was able to pick up some high-end pieces, including Mennear, who helped turn their season around. In the 11 Games Played by Mennear, the Aces went 8-3-0 and quickly became a playoff team. Mennear finished with a stat line of 8 Goals and 14 Assists for 22 Points in his 11 Games Played. This was enough to gain the attention of the University of Windsor who plays in USports, the Canadian University Hockey League. USports is a high level of hockey with ex-CHL (OHL, QMJHL, WHL) players filling most of the rosters, and advancing players to the professional level including SPHL, ECHL, AHL, and even NHL level.
We are happy to see the Aces advancing players to this level of hockey in their first season, and we look forward to them doing so in the future. We also wish Brett and the University of Windsor the best of luck next season!