Two GMHL Players Commit to VIU Mariners
June 8th, 2018 at 9:25AM
June 8th, 2018 2:28PM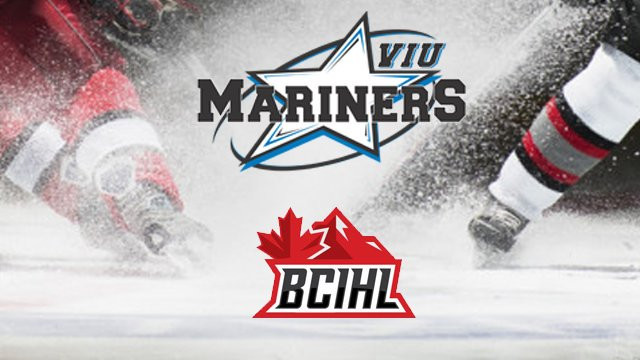 ---
Nanaimo, British Colombia- Vancouver Island University (VIU) of the British Colombia Intercollegiate Hockey League (BCIHL) has committed two GMHL players to its team for next season! Bradford Rattlers Liam Sweeney and the Almaguin Spartans Adam Morton will be teammates next season for the VIU Mariners.
Liam Sweeney is a four-year GMHL veteran who has spent time with the Tottenham Steam and the Bradford Rattlers. Sweeney was apart of the dominant Steam team that won the 2015-2016 Regular Season and the Russell Cup Championship. Sweeney was traded to the Rattlers the following year at the trade deadline, and in 2017-2018, he was named the Assistant Captain on the Rattlers, having his career best season with a stat line of 28 Goals 24 Assists for 52 Points in 40 Regular Season games. He continued his production into the playoffs, with a stat line of 2 Goals and 10 Assists for 12 Points in 11 Playoff games, including a game winning overtime goal to seal the Rattlers series against the Ville-Marie Pirates. Sweeney's junior career gained the attention of many University teams and soon Sweeney decided to commit to VIU.
Adam Morton spent last season in the GMHL with the Almaguin Spartans who won the North Division in the Regular Season, and went on to win the Russell Cup Championship. Morton was a big part of Spartan's incredible year, where he was not only a leader and Assistant Captain, but bolstered the Spartan's blue line. The Spartan's had one of the stingiest defensive groups in the GMHL, and was able to shut down other teams offenses, such as the highest scoring team in the league, the St. George Ravens, in the Russell Cup Finals. The 6'1 180 pound defenceman was a big part of the success the Spartans had on D, but Morton also added an offensive upside, making him a perfect two-way defenceman. Morton finished the regular season with 17 Goals and 21 Assists for 38 Points in only 29 Games Played, and continued his production in the playoffs with 5 Goals and 8 Assists for 13 Points in 14 Games Played en route to a Russell Cup Championship. This incredible year by Morton earned him a commitment to VIU for the 2018-2019 season.
The BCIHL is a high level of hockey, comparable to NCAA D3, and has advanced players to professional hockey such as the ECHL or the EIHL. We are happy to see our players being advanced to this level of hockey, and we wish Sweeney, Morton, and the Mariners the best of luck next season!