Former Predator Re-Signs in Erste Liga
June 22nd, 2018 at 9:28AM
June 22nd, 2018 2:35PM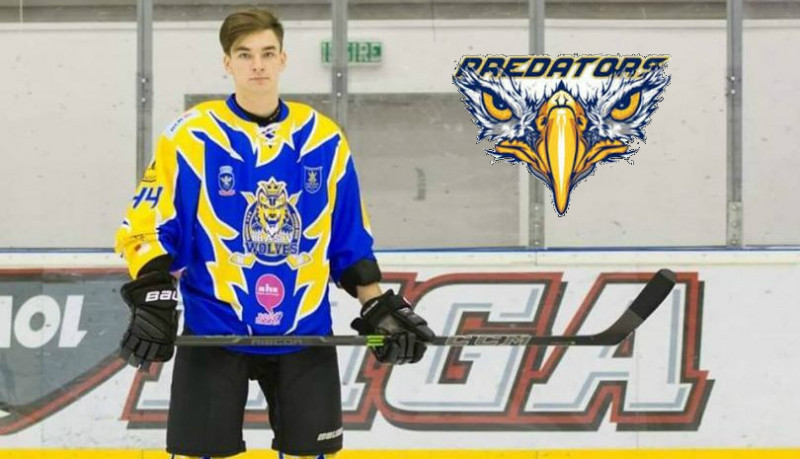 ---
Brasov, Romania- Former Toronto Predator Andrei Vasile has signed with ASC Corona Brasov, which is apart of Erste Liga, one of the top leagues in Europe!
Vasile, joined the Predators in the 2016-2017 season after a brief stint with the Knights of Meaford. The Toronto Predators have always been a competitive team, but in 2016-2017, they had their best season in franchise history with a 19-17-6 record, proving to be a tough team to play against. Vasile added much needed offense to the Predators that season, posting close to a point per a game in the regular season, and over a point per a game in the playoffs, providing the Predators with the firepower to beat any team in the South Division. Vasile finished the regular season with a stat line of 16 Goals 7 Assists for 22 Points in 27 Games Played, and he continued his offensive play into the playoffs, recording 2 Goals and 2 Assists for 4 Points in 3 Games Played before bowing out to the always good St. George Ravens. Vasile's play in North America earned the attention of professional teams in Europe, and Vasile's hometown team ASC Corona Brosov signed him to a two-way deal for the 2017-2018 season.
Vasile split time last year between ASC Corona Brosov's top team and it's affiliate team. Vasile put up a point per a game on ASC Corona Brosov's affiliate team, posting 7 Goals 6 Assists for 13 Points in 13 Games Played. This production saw him called up to ASC Corona Brosov twice during the Regular Season, and once in the playoffs. The young nineteen year old has impressed ASC Corona Brosov this past season and they have signed him to their team again where Vasile plans to be playing in Erste Liga all season.
Erste Liga is one of the top leagues in Europe and has helped players advance to higher professional levels such as the SPHL and the ECHL. We are happy to see one of our alumni at this level of hockey, and we hope to see Vasile have continued success at the professional level!