Kings McKinnon Signs in the NIHL
June 25th, 2018 at 11:16AM
June 25th, 2018 10:20PM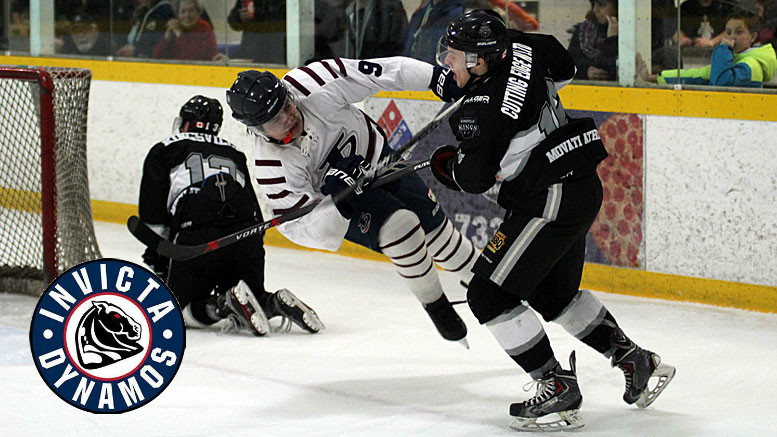 ---
Gillingham, England- Former Kingsville King Thomas McKinnon has signed with Invicta Dynamos, which is apart of NIHL the second tier professional league in England!
The four-year GMHL veteran McKinnon joined the league in the 2014-2015 season, playing for the Cambridge Bears. McKinnon was traded to the Seguin Huskies the following season, before ending up in his final destination in Kingsville for the 2016-2017 season. McKinnon joined a strong Kings team, coming off a finals loss the previous season. After two seasons in the GMHL, McKinnon was maturing into a role player for the Kings. While he didn't put up the most points for his team, he was a much needed depth piece for the Kingsville Kings, and was a solid defenceman all-around. He even earned a call up to the professional level in his season with the Kings, playing one game with the SCS Fighting Saints of the FHL, a North American professional league. After completing a full season with Kingsville, he was re-signed to the Kings for the 2017-2018 season, where McKinnon would have a career best season. McKinnon was able to find the scoring touch and put up over a point per a game as a defenceman for the Kings, posting 15 Goals 28 Assists for 43 Points in only 38 Games Played. This gained the attention of teams at the next level, and throughout the year McKinnon was able to play six professional games in the FHL for the North Shore Knights, posting 2 Points. McKinnon's development in the GMHL, specifically with Kingsville, was tremendous, and this helped him get looks at professional hockey in the FHL. With all of this experience under his belt, McKinnon looked home to England, where the Invicta Dynamos of the NIHL signed him to a contract for the 2018-2019 season.
The NIHL is the second tier league in England behind the EIHL. The NIHL has been advancing players to higher levels of professional hockey, including the EIHL, and even the NHL. Most recently Liam Kirk was drafted by the Arizona Coyotes in the 7th Round of the NHL Draft, Liam Kirk played in the NIHL in 2015-2016. We are proud to see a former GMHL playing at this level of hockey, and we wish McKinnon and the Invicta Dynamos the best of luck next season!