Kings Player Advances to Division 1 (Sweden)
July 6th, 2018 at 9:21AM
July 6th, 2018 2:29PM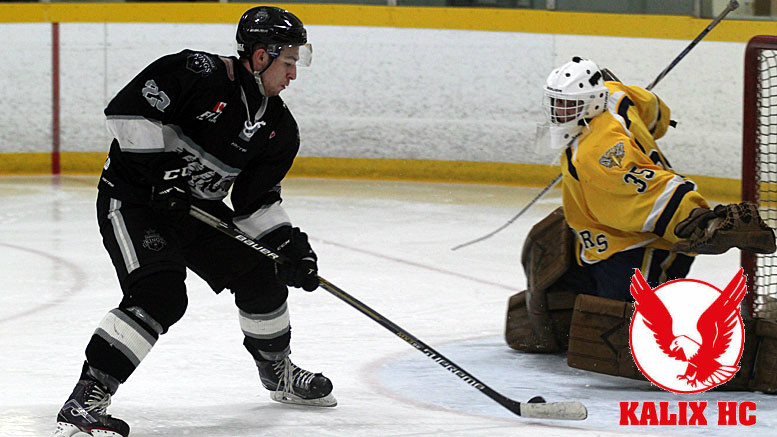 ---
Kalix, Sweden- Kingsville Kings Forward Marek Malinský has just signed with Kalix HC a professional hockey team that plays out of the Swedish professional league Division 1 (HockeyEttan)!
Malinský joined the GMHL in 2016-2017 playing for the Kingsville Kings, where he immediately made an offensive impact on the ice. Malinský was a top six forward on a strong Kings team, finishing fourth overall on the Kings in scoring. Malinský put up 20 Goals 19 Assists for 39 Points in 35 Regular Season Games Played, and put up 2 Goals 3 Assists for 5 Points in 6 Playoff Games Played. This earned Malinský two call up games for the Saint Clair Shores Fighting Saints, a professional team out of the FHL, where he posted 1 Assist. Malinský's year impressed Kingsville, and they brought him back for the 2017-2018 Season. Malinský didn't last long with the Kings though, after posting 5 Goals 10 Assists for 15 Points in only 7 Games Played, Malinský was called up to the North Shore Knights, another professional team out of the FHL, where he stuck for the rest of the season.
Malinský immediately became an impact player at the professional level, and quickly became a leader for the Knights, earning the honours of becoming Assistant Captain of the team. Malinský kept up his offensive production at the professional level, and put up over a point per a game with the Knights, posting 20 Goals 22 Assists for 42 Points in only 34 Games Played. Malinský's quick development at the junior and professional level led to a lot of interest in higher leagues, and soon Malinský set his sights to Sweden where he has signed a two-year contract with Kalix HC, a professional team that plays out of Division 1 (HockeyEttan).
Division 1 is the third highest level of professional hockey in Sweden, and has a lot of high-level players, whom advance to higher levels of professional hockey, such as the Allsvenskan, SHL, ECHL, AHL, and NHL. Alumni from this league include NHL players Patric Hörnqvist and Henrik Zetterberg. It is great to see alumni from the GMHL playing at this level of hockey, and we hope to see more in the future!
Congratulation's to Malinský, and we wish him and Kalix HC the best of luck next season!