Former Hurricanes Forward Signs in Erste Liga
August 7th, 2018 at 9:36AM
August 7th, 2018 2:39PM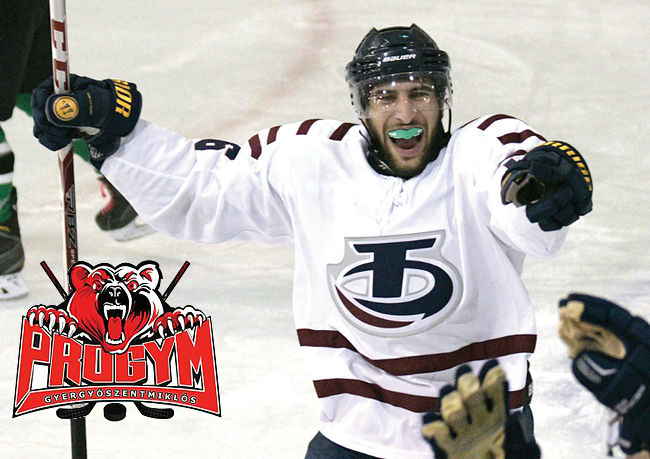 ---
Gheorghieni, Romania- Former Tillsonburg Hurricanes Forward, Mircea Constantin, has signed with Gyergyói HK in Erste Liga!
Constantin joined the GMHL in 2016-2017, having a brief stint with the Komoka Dragons where he put up 6 Goals 2 Assists for 8 Points in 6 Games Played before being traded to the Tillsonburg Hurricanes. Constantin immediately became an impact player for the Hurricanes who were in their inaugural season. Constantin's 22 Goals 50 Assists for 72 Points in 31 Games Played was certainly a bright spot in the Hurricanes 2016-2017 Season, and also earned him a GMHL All-Star Game appearance for Team World. Constantin left his mark on the Hurricanes franchise where he is 2nd in Franchise Points (72), 4th in Franchise Goals (22), 1st in Franchise Goals (50), and 1st in Franchise Points-Per A Game (2.32). With an incredible year behind him, Constantin looked towards professional hockey, and soon he signed a contract for the 2017-2018 Season for Steaua Bucuresti, which plays out of Romania in the second tier professional league.
Constantin continued where he left off in juniors, and had himself a great year at the professional level. Constantin put up 9 Goals 30 Assists for 39 Points in 27 Regular Season Games for Steaua Bucuresti, where he was 2nd Overall on the team that year for Points, and 1st Overall in Assists. Constantin continued his performance into the playoffs where he put up 4 Goals 3 Assists for 7 Points in 8 Playoff Games Played, tying for 1st Overall in Points for his team. Constantin proved that he could play at the professional level, and teams took notice of his development from junior to professional hockey, and soon he was signed to a contract with Gyergyói HK in Erste Liga, the top professional league in Romania, Hungary, and Austria, for the 2018-2019 Season!
Erste Liga is one of the top leagues in Europe and has helped players advance to higher professional levels such as the SPHL and the ECHL, where Constantin hopes to play in the future. We are happy to see one of our alumni at this level of hockey, and we hope to see Constantin have continued success at the professional level!