Former Predators Goalie Signs with Erie Otters (OHL)
September 2nd, 2018 at 7:56PM
September 3rd, 2018 1:01AM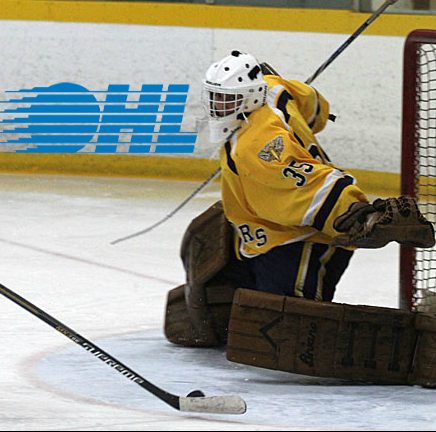 ---
Erie, Pennsylvania- Former Goaltender for the Toronto Predators, Noah Battaglia, has agreed to an OHL Standard Players Agreement with the Erie Otters!
Battaglia joined the Predators in the 2016-2017 Season, and was apart of a franchise best squad for the Predators. The Predators finished with a franchise best 19-17-6 record, finishing 7th in the South Division. Battaglia was an instrumental part of the Predators franchise year, even though he was only a sixteen year-old rookie at the time. Although Battaglia didn't finish with the best numbers, 5.06 GAA and .878 S% in 24 Games, he did steal a lot of games for the Predators team, helping boost their wins column. As a rookie goalie, it isn't easy to be relied upon as a starter, however, Battaglia was able to do the job for the Predators. Battaglia's performance with the Predators was noticed throughout the league, especially in the South Division, and Battaglia was named the GMHL Rookie of the Year (South). After a year in the GMHL, Battaglia would move on to the Milton Icehawks of the OJHL for the 2017-2018 Season, where as the starting goalie, he posted a 4.44 GAA, 1,193 Saves, and .900 S% in 32 Games. Battaglia was also invited to the Canada East Team at the World Junior A Challenge in Turo, Nova Scotia, which is considered to be a premier tournament for Canadian hockey prospects. As an eighteen year-old, Battaglia is still a young player, and with two-years of junior hockey under his belt, he had proven that he could play at the junior level. The Erie Otters of the OHL and the Halifax Mooseheads of the QMJHL took notice of this, and invited Battaglia to their training camps as a free agent. Battaglia performed extremely well at both training camps, however he impressed the Erie Otters enough for him to be committed to the team for the 2018-2019 Season!
The OHL is a Major Junior hockey league located in Ontario, Canada. The OHL is apart of the CHL, which includes all of the Major Junior Leagues of Canada, the WHL, the OHL, and the QMJHL. The CHL, and even specifically the OHL, hosts some of the top hockey prospects in the world, and has advanced many of it's players to the professional level, especially to the NHL. The Erie Otters alone have a tremendous record of advancement, and some of their alumni includes: Connor McDavid (Edmonton Oilers), Dylan Strome (Arizona Coyotes), Ryan O'Reilly (St. Louis Blues), and even current London Lakers GM/Head Coach Jeff Zehr (Boston Bruins).
The GMHL is proud to see one of its alumni playing at such a high level of hockey, and we would like to wish Battaglia the best of luck in the OHL with the Erie Otters next season!