Ravens Goalie Called Up to ECHL
November 4th, 2018 at 12:46PM
November 4th, 2018 6:47PM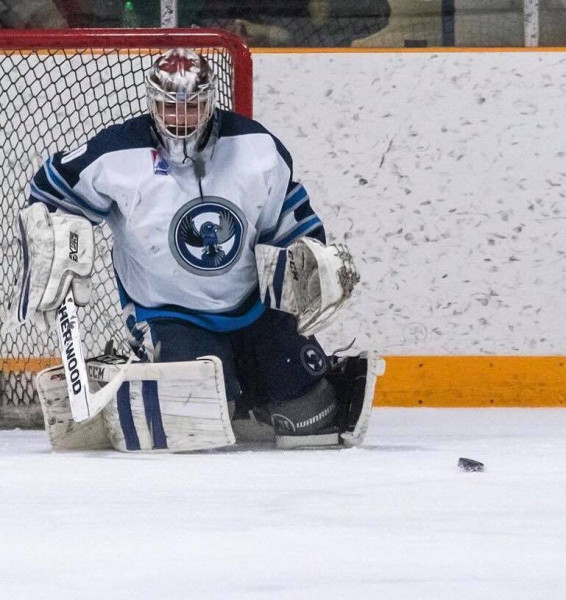 ---
Brampton, Ontario- The St. George Ravens Goalie, Elio-Emmanuel Noce, has been called up to the ECHL, the third tier professional league in North America, by the Brampton Beast.
Noce was in his fourth season in the GMHL, but first joined the league in 2015-2016 for the North York Renegades. Noce has always been a good goaltender, and in his first three-years he took the role of back-up. As a back-up goaltender his teams could always rely on Noce, posting 0.60 GAA and .982 S% in 5 GP in 2015-2016, 2.67 GAA and .942 S% in 3 GP in 2016-2017, 3.09 GAA and .921 S% in 11 GP in 2017-2018. In 2017-2018 Noce was traded from the Renegades to the St. George Ravens, where he saw an increase in gameplay on one of the top teams in the league. The Ravens obviously saw something in Noce and after a great performance in 2017-2018 for the team, the Ravens gave him a shot at the starting job where he has posted a 3.47 GAA and .899 S% in 7 GP so far for the team.
The Brampton Beast has decided to call-up Noce to their team in the ECHL. This isn't the first time the Beast have called up a goalie from the GMHL, last years Goalie of the Year (North) TJ Sherwood of the New Tecumseth Civics received the same opportunity last year, and former Ravens Goalie Brandon Billie, who played on the team in 2014-2015, has received a call up to the Beast as well.
The ECHL is the third best professional league in North America, and one of the more prestigious leagues in the world. It is affiliated with the AHL and the NHL, and has advance players through the ranks to those levels, including players like Jordie Benn (Montreal Canadiens), Mike Hoffman (Florida Panthers), and Ryan Reaves (Vegas Golden Knights). Specifically, the Beast is affiliated with the Belleville Senators of the AHL and the Ottawa Senators of the NHL.
The GMHL is proud to see one of it's players get an opportunity to play at this level, and we wish Noce the best of luck in his time with the Brampton Beast!