North York Renegades Community Initiative
Renegades Participate in a Skate Drive
January 11th, 2019 at 10:45AM
January 11th, 2019 4:52PM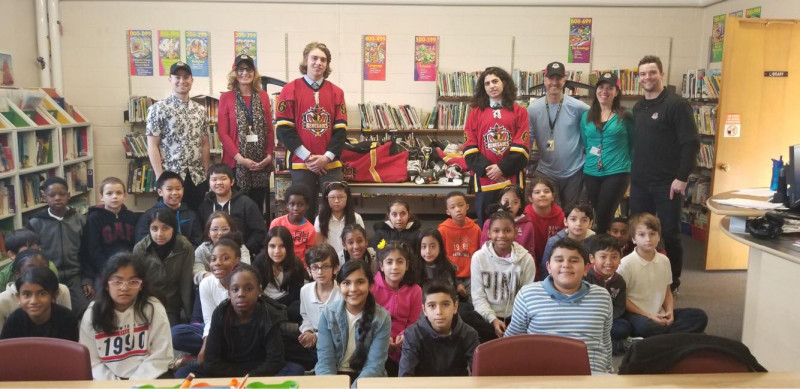 ---
Toronto, Ontario- On the ice, the North York Renegades are having a good season, with a record of 18-3-1, and fifth place in the South Division. They hope to continue their play going into the second half of the season. However, recently, it is their work off the ice that is notable.
The Renegades took part in a monthly Skate Drive with the Downsview Public School. In their effort, they were able to have 25 pairs of skates donated to the children at the school, and help them be able to go skating. Head Coach Darryl Lloyd and players Santino Foti and Cameron Gleason went into Downsview Public and gave the skates to the excited 4th and 5th Grade students. The North York Renegades took the initiative even further, and they are planning to have the kids come out to skate with the team and then they are having a Family Hockey Game where the students will be admitted for free to watch the North York Renegades play.
Karen Nuernberger from the Toronto District School Board said about the donation, "We would like to thank the [North York] Renegades for the visit and the skates! The kids are very excited! We appreciate all of their work in finding the skates and getting them ready for us."
Renegades Head Coach Darryl Lloyd when asked about the Skate Drive said, "We would like to thank everyone that donated [to the skate drive]. The kids were very excited, and it was great to be apart of the Skate Drive, and deliver 25 pairs of skates to the students."
The GMHL is proud to see one of it's franchises giving back to their community, and we hope to see that trend continue throughout the league. Be sure to catch the North York Renegades at the Canlan Ice Sports Arena York, or watch them on GMHL.tv.