Tillsonburg Hurricanes Participate in Community Outreach
The Hurricanes played a basketball game with Special Olympics Ontario athletes
February 15th, 2019 at 3:14PM
February 15th, 2019 9:18PM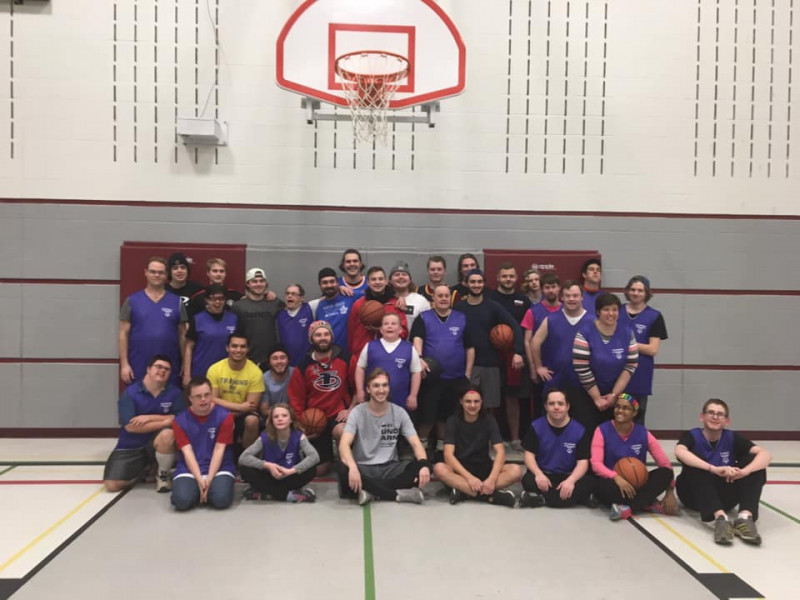 ---
Tillsonburg, Ontario- On the ice, the Tillsonburg Hurricanes have been one of the top teams in the GMHL throughout the season, and recently clinched second place in the South Division, the best finish in this young franchises history. However, the Hurricanes have made an impact off the ice as well, and participated in a basketball game against the Special Olympic Tillsonburg's D and D Recreational teams on February 7, 2019.
Special Olympics Ontario is a volunteer driven organization with around 18,000 athletes and 8,000 volunteers registered across the province. Athletes range in age from 8 to 80 and have the opportunity to train in 18 core sports. At the community level, the Tillsonburg District Community of Special Olympics Ontario has 40 registered athletes. Every facet of the programs from administration to coaching are run by volunteers. On Thursday February 7th, the Hurricanes went to play basketball against their basketball athletes from 6:30 until 8 PM, where the Special Olympics Ontario athletes ended up winning the game.
The Hurricanes said in a statement about the basketball game with the Special Olympics Ontario-Tillsonurg, "This was such a an amazing experience for our players. It's always good to get out and get together with other groups in the community and have some fun. We hope to get a rematch in before the years end as they ended up winning tonight. We had an awesome time and we can't thank the Special Olympics Ontario -Tillsonburg enough for inviting us out and showing us how to have a great time."
The Special Olympics Ontario-Tillsonburg said about the game, "Thank you to the [Tillsonburg] Hurricanes hockey team for a great night and a great game of basketball. We are so proud of all the athletes."
The GMHL is proud to see this type of community outreach by the Tillsonburg Hurricanes and we hope this trend continues throughout the league.