GMHL Playoff Update
A glance at the third-round matchups
March 8th, 2019 at 10:16AM
March 8th, 2019 4:21PM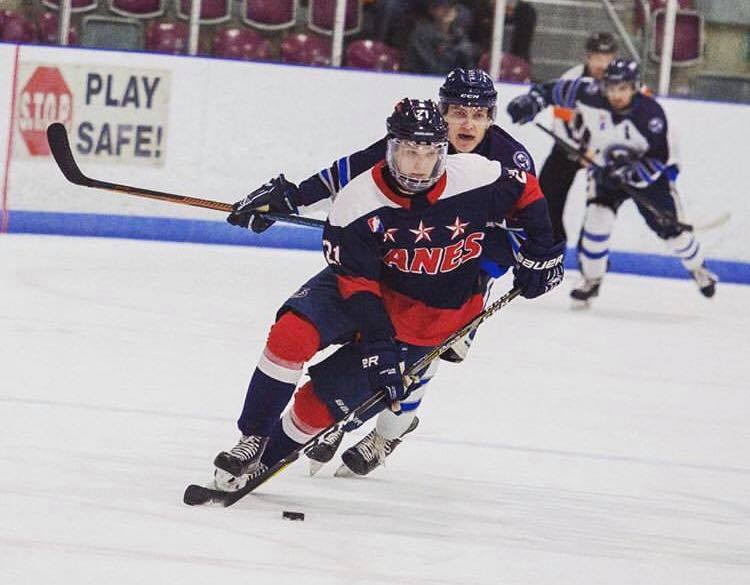 ---
With the last game of round two done, the third round matchups are set. The Niagara Whalers's loss at the hands of the St. George Ravens in the South Division Semi-Finals locked the South Division Finals series into place. And with that, the GMHL can prepare for two exciting series, which will decide which two teams will faceoff in the Russell Cup Finals. It's time to take a look at the third-round matchups:
NORTH DIVISION
Bradford Rattlers (1) vs. Ville-Marie Pirates (2)
The Ville-Marie Pirates may only be in their second year of a franchise, but their rivalry with the Bradford Rattlers feels like it's been going on for years. These two teams met in the post-season last year, in the second-round, and it was an absolute war. Three of the five games went into extra time, two of which ended in a shootout. This series ended up going to Game Five winner-takes all, and it was exactly the type of game you'd expect to see in the playoffs, with a 1-1 tie going into overtime. The Rattlers ended up coming out on top, winning the game 2-1 in overtime and the series 3-2, but it could not have been any closer. It seems like that series has bled into this year as well, where the teams were evenly matched during the season; however, the Ville-Marie Pirates edged the Rattlers in the regular season. We're expecting another war between these two teams, and it's definitely a series worth watching. Be sure to catch it when it starts in Bradford at 7:30 EST PM on Sunday March 10, 2019.
SOUTH DIVISION
St. George Ravens (1) vs. Tillsonburg Hurricanes (2)
The Ravens and the Hurricanes have been the two powerhouses in the South Division this season. The Ravens have been one of the top teams in the South for a couple of years now, but the Hurricanes are the up and coming team that is challenging them for the throne. Over the course of the season, this match up has grown into a rivalry, and the Hurricanes feel like they have something to prove by beating the Ravens. The Ravens beat out the Hurricanes in the regular season and were able to keep their place on top of the standings, however it should be noted that two of the games were won by just one goal, and the other two were won by only two goals. This series will definitely be an exciting series to watch, whether St. George continues to stay hot at the top and enter the Russell Cup Final for a second consecutive year, or Tillsonburg dethrones them and claims the spot in the Russell Cup Finals for themselves. Be sure to catch it when it starts in St. George at 3:00 EST PM on Sunday March 10, 2019.