Six Former GMHL Players Win Professional Championship
They were apart of the Carolina Thunderbirds of the FHL
May 13th, 2019 at 9:59AM
May 13th, 2019 3:09PM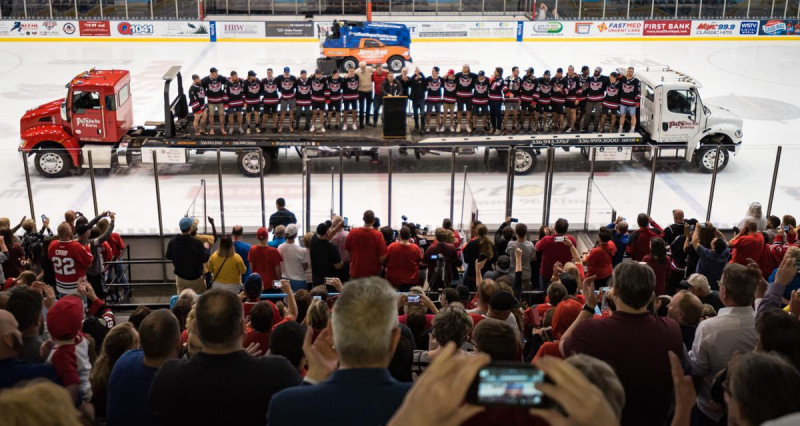 ---
Winston-Salem, North Carolina-
The Carolina Thunderbirds won the Commissioners Cup on April 28, 2019. The Thunderbird's took on the Elmira Enforcers in the finals, winning the series 3-1. The final game saw a lot of drama, but the Thunderbird's took the game 4-3 in OT to clinch the Commissioners Cup. Apart of the Thunderbird's team were six former GMHL players who played anywhere from one game to one season in the league. The former GMHL players are as follows:
(G)-Frankie McClendon:
2014-2015 Parry Sound Islanders
(G)- Christian Pavlas:
2017-2018 Kingsville Kings
(D)- Dominik Fejt:
2013-2014 Seguin Huskies
(D)- Brad Nolan: 2014-2015 Seguin Huskies
(F)- Jay Croop:
2013-2014 Bradford Bulls/Shelburne Red Wings
(F)- Petr Panacek:
2017-2018 Kingsville Kings
The FHL is one of five professional leagues in the United States, and has promoted over 170 players to various 'AA' (or higher) leagues including the SPHL, ECHL, and AHL. The GMHL is proud to see that it's alumni are not only playing at this level of hockey, but succeeding and being recognized for their success. Congratulations to all four of these players, and we wish them all the best in the future!