Bancroft Rockhounds Announce Head Coach for Inaugural Season
Denny Dubblestyne Dubbed Head Coach of the Rockhounds for 2019-2020
June 6th, 2019 at 10:02AM
June 6th, 2019 3:21PM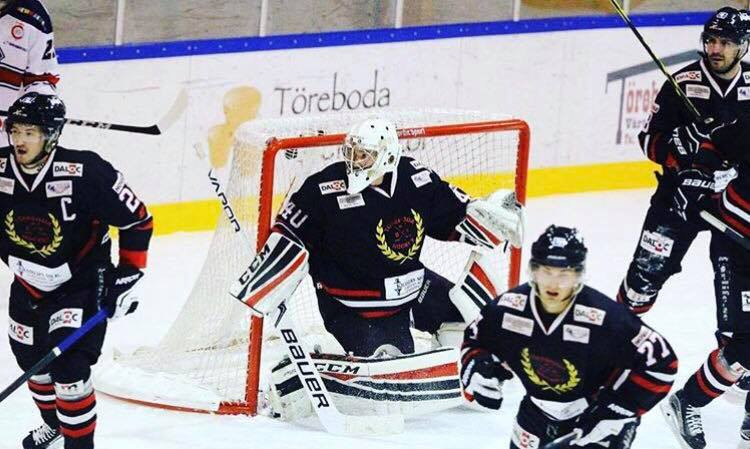 ---
Bancroft, ON- The Bancroft Rockhounds announced that Denny Dubblestyne will become the first franchise Head Coach for the upcoming season.
Dubblestyne, 24, has spent the past three seasons playing professional hockey in Sweden.
Before playing professional hockey, Denny had over 200 games of junior experience at various levels. Denny was a 5th Round OHL Draft Pick for the Ottawa 67s in 2010 while he was playing for the Toronto Jr. Canadiens AAA in the GTHL. He would then go on to play four seasons in the OJHL and one year in the CCHL.
Denny is no stranger to the GMHL though, having played for the Tottenham Steam in 2015-2016 for his final year of juniors, where he helped backstop the team to a Regular Season and Russell Cup Championship before signing professional in Sweden.
After three years of playing at the professional level, Denny is now moving behind the bench where he'll become the first coach of the Bancroft Rockhounds franchise.
In an interview with Bancroft's 97.7 Moose FM radio station, Denny said about becoming the Rockhounds new coach, "I am young, but I am pretty experienced for my age, so I think I'll fit right in. I don't really feel any pressure about being the first coach for this franchise. Although some coaches are older, I think I can use my age to my advantage. I think the players will be able to relate to me better than they would with an older coach and I think they're going to want to pick up everything I say. I want to see this franchise be successful from game one, so there's going to be a lot of work from now until September when the season begins."
Now that the Rockhounds have hired their General Manager and Head Coach, they can now focus on building their team prior to the start of their training camp in September.