South Muskoka Shield to Call Bracebridge Home this Season
The Shield will play out of the Bracebridge Memorial Arena for the 2019-2020 Season
June 18th, 2019 at 9:11AM
June 18th, 2019 2:12PM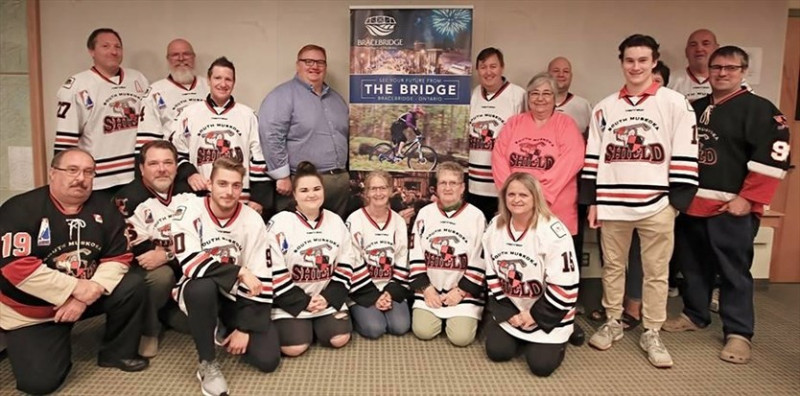 ---
Bracebridge, Ontario — The South Muskoka Shield will begin its 2019-2020 season in its new home, the Bracebridge Memorial Arena.
The Shield will be entering its fourteenth season in the GMHL
Frank Demasi, co-owner and Head Coach of the South Muskoka Shield is focused on player development; having played four years at the NCAA level and professionally in Europe for eight years. Demasi said he understands that players need time to grow and develop their skill to achieve their goals of playing at higher levels such as Major Juniors, Pro, US College and Canadian University.
Demasi said he is committed to developing relationships that support businesses within the community.
"Our intention is to build a successful, long-term junior hockey team in Bracebridge with local players and players from abroad. Our players will be active community members who participate in special events and volunteer whenever possible," stated Demasi. "Hockey is Canada's sport, a sport that residents of Bracebridge and all of Muskoka are very proud of."
The Shield are one of the most storied teams in the GMHL, and is one of the original teams that played in the GMHL's inaugural season. The team, which takes its name from the strength and vitality of the Precambrian Shield, joined the Bradford Rattlers, Deseronto Thunder, King Wild, Nipissing Alouettes, Richmond Hill Rams, and Toronto Moose for the inaugural 2006-07 season.
The team won the 2009 Russell Cup over the Deseronto Storm. The team would go on to reach the Russell Cup Finals the next two seasons, losing in 2010 to the Storm in a seven-game battle — which featured the final game in front of more than 1,500 fans — and to Elliot Lake in 2011.
The GMHL wishes the South Muskoka Shield all the best in their transition to their new home.
Visit the South Muskoka Shield website at www.shieldhockey.com for further details.