Abitibi-Té miscamingue Proudly Displays Their Treble
This Region of Quebec won the Memorial Cup (CHL), Presidents Cup (QMJHL), and Russell Cup (GMHL)
June 26th, 2019 at 2:30PM
June 26th, 2019 8:00PM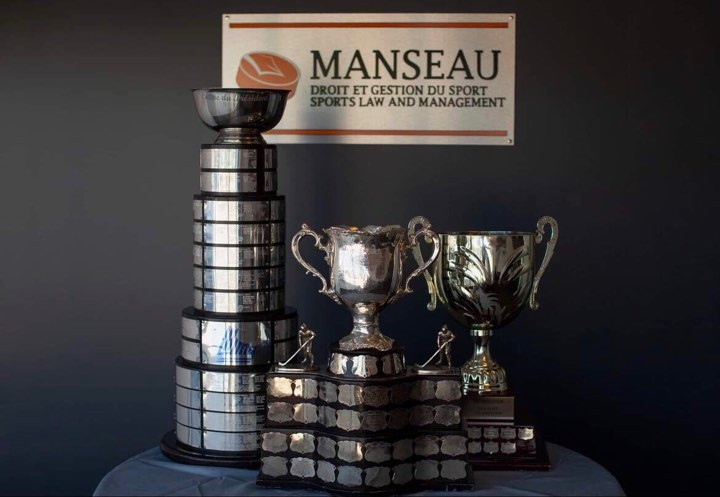 ---
Abitibi-Témiscamingue, Quebec- On June 22, the Russell Cup got to hangout with the Memorial Cup (CHL) and the President's Cup (QMJHL), as Abitibi-Témiscamingue proudly celebrates their regions three championships.
On March 27, the Ville-Marie Pirates would capture their first Russell Cup Championship in franchise history after winning 8-3 over the St. George Ravens to sweep the series 4-0. This would just be the start for Abitibi-Témiscamingue, because just over a month later, Rouyn-Noranda defeated the Halifax Mooseheads 4-0 in game six to capture their second President's Cup in it's franchise history, and the second championship for Abitibi-Témiscamingue. Then on May 26, the treble was complete for Abitibi-Témiscamingue, when Rouyn-Noranda beat the Halifax Mooseheads 4-2 to win the Memorial Cup, bringing home three junior championships to this region of Quebec.
On May 28, this accomplishment was brought to national attention as MP for Abitibi-Témiscamingue Christine Moore gave a speech in Canada's House of Commons about the accomplishments of the Ville-Marie Pirates and the Rouyn-Noranda Huskies, who are both apart of Abitibi-Témiscamingue.
This is quite the accomplishment for one region to accomplish, and GMHL wants congratulate Abitibi-Témiscamingue as they rightfully celebrate their regions treble.