Former GMHL Player Jimmy Philbin Signs with the Knoxville Ice Bears (SPHL)
Philbin has spent the past four seasons playing NCAA DIII
July 16th, 2019 at 12:23PM
July 16th, 2019 5:25PM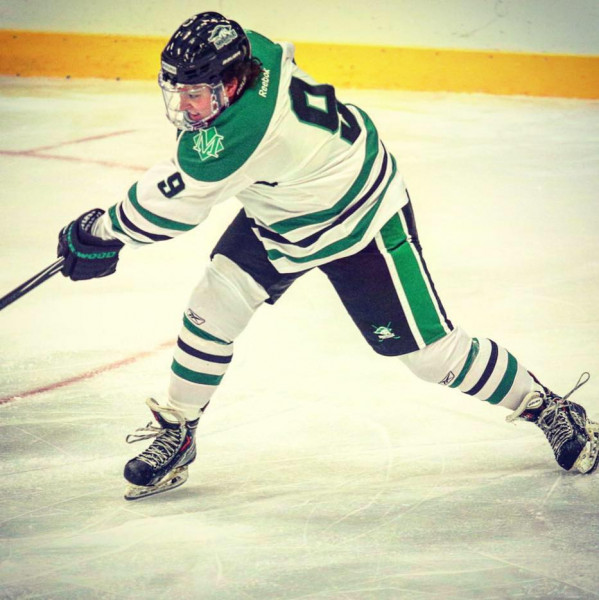 ---
Knoxville, Tennessee- Former GMHL forward Jimmy Philbin has signed a contract with the Knoxville Ice Bears, who plays out of the SPHL.
Philbin joined the GMHL in 2013-2014 playing for the Orangeville Americans. Philbin was a mid-season addition to the Americans who were looking to make a strong playoff push by adding a player with a year and a half of junior experience. The Americans would go on to finish 8th in the league standings that year, finishing the season with a 25-15-2 record. Philbin would have a big impact on the team in the second half of the season, posting 14 Goals 11 Assists for 25 Points in 14 Games Played for the club. The Americans would go on to play their division rivals in the first round of the playoffs, the Alliston Coyotes. This series would be the closest series in the first round of the 2014 GMHL Playoffs, with two games going to overtime, and another being decided by one goal. Philbin was one of the Americans best players in the playoffs posting 6 Points for the team in the first round. Unfortunately for the Americans, the Coyotes would take the series and move on to the second round of the playoffs.
Philbin would then move on to play junior hockey elsewhere for the 2014-2015 Season before committing to Morrisville State College, an NCAA DIII hockey team. In his four seasons with Morrisville, Philbin would post 17 Goals 20 Assists for 37 Points in 89 Games Played for the team. Philbin would also be honoured with the leadership role of Assistant Captain in his senior year with the program. With three full seasons of junior hockey experience and four full years of university hockey on his resume, Philbin was ready to make the jump to professional hockey. With the help of the agency Import Sports Management, Philbin was soon signed to a contract for the 2019-2020 Season with the Knoxville Ice Bears of the SPHL.
The Head Coach of the Ice Bears, Jeff Carr, said that Philbin will be an important asset for special teams, "We've lead the [SPHL] in combined special teams for the last two seasons – this guy [Philbin] likes to block shots and will definitely be a strong addition to our penalty kill."
The SPHL is the fourth highest level of professional hockey in North America, behind the ECHL, the AHL, and the NHL. The SPHL is known for advancing its player through the ranks to each of these leagues, most notable among their alumni is NHL Goaltender, Scott Darling. The GMHL is proud to see one of its former players playing at this level of hockey, and we wish Philbin continued success at the professional level.