Former Civics Defenceman Vasili Aniskin Signs With Humo Tashkent (VHL)
Aniskin spent the 2017-2018 with the Civics before advancing to professional hockey
July 25th, 2019 at 9:09AM
July 25th, 2019 2:14PM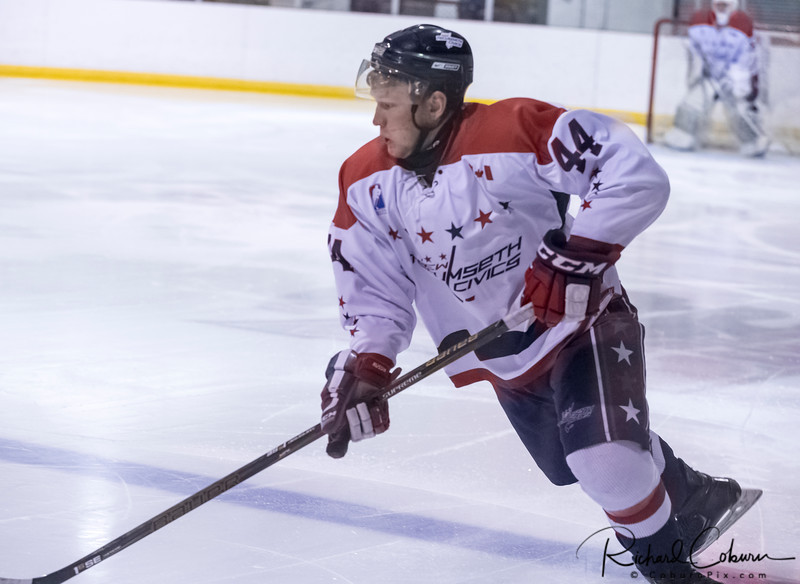 ---
Tashkent, Uzhbekistan- Former New Tecumseth Civics defenceman, Vasili Aniskin, has signed with Humo Tashkent, a professional team that plays in the VHL, the KHL's affiliate league.
Aniskin joined the GMHL for the New Tecumseth Civics in 2017-2018, where he was a key piece on the Civics blue line. Aniskin had played four years of Junior B in Russia, and brought some experience to the team as well. Aniskin was a big body who was extremely good at shutting down opposing teams offense, and was able to chip in offensively as well. Overall, Aniskin would contribute 9 Goals 16 Assists for 25 Points in 34 Games Played for the Civics that season, while also matching up against the top offenses in the league. The Civics would have an up and down season, finishing the year with a record of 23-18-1, placing them sixth in the North Division. They would go on to play the Ville-Marie Pirates in the playoffs hoping for an upset, but the Pirates would be too much to handle, and swept the Civics in the first round, ending Aniskin's time at the junior level.
After five years at the junior level, Aniskin was ready to make the jump up to professional hockey. Aniskin signed a professional tryout contract with EC Bad Kissingen in Germany, but was the last player cut by the team. Aniskin finally found a team for the 2018-2019 Season, playing in the top league in Kazakhstan for HK Astana. Aniskin would bring the same style of play to HK Astana that he would with the Civics, ending the season with 7 Goals 6 Assists for 13 Points in 36 Games Played. At the end of the season, Aniskin was able to advance to an even higher level of professional hockey, signing with Humo Tashkent who plays out of the VHL, the affiliate league of the KHL.
The VHL is the second league in Russia, and one of the top leagues in Europe. The league is affiliated with the KHL, which is arguably the second best league in the world. The VHL not only advances players to the KHL, but has sent players to the AHL and NHL as well, such as Nikita Zaitsev (Toronto Maple Leafs) and Valeri Nichuskin (Dallas Stars). It is great to see a former GMHL player at this high level of hockey, and we wish Aniskin and Humo Tashkent the best of luck next season.