Bouchard, Murphy, and Kehl Earn GMHL Stars of the Week
The best of the North, South, and West take the league by storm
October 25th, 2022 at 10:29AM
October 25th, 2022 3:32PM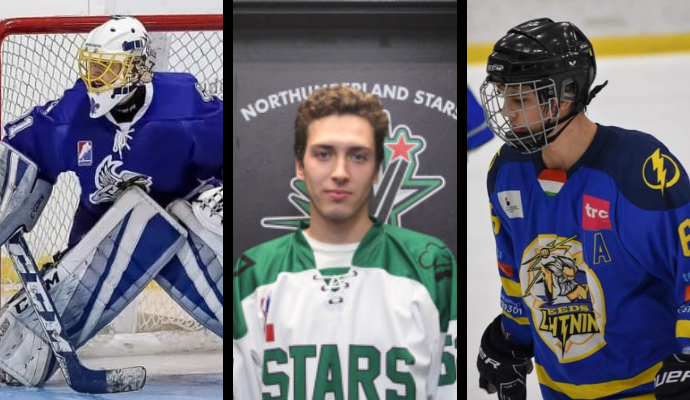 ---
The GMHL will be shining light on the weekly accomplishments of its players throughout the season. The 3 stars of the week will feature the top performing players of each division in the league.
In the South division, the star of the week is Northumberland Stars player Thomas Murphy who registered 5 goals and 5 assists for 10 points in 3 games. This brings Thomas numbers to 9 goals and 10 assists for 19 points in 9 games this season.
In the North division, the star of the week is Temiscaming Titans player Eloi Bouchard who posted a 30 save shutout in a 5-0 win over the West Nipissing Lynx. Eloi now posts 4 wins and 4 losses in 8 games this season. With a 3.10 goals against average and a .919 save percentage.
In the West division, the star of the week is Mackenzie Mountaineers player Andras Kehl who posted 8 goals and 5 assists for 13 points in 2 games. As this was the Mountaineers first two games of the season, this weeks' performance puts Andras at the top of his teams' scoring statistics.
Best of luck to these players on the rest of their season!