GMHL Expansion Team Announcement
The Becard Senneterre joins the GMHL
January 20th, 2023 at 11:14AM
January 20th, 2023 5:15PM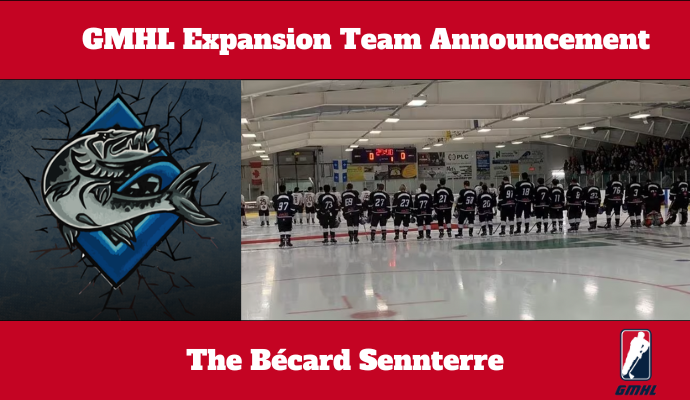 ---
For a few years, we have been talking with the Bécard Senneterre stakeholders, after seeing the competition level of the GMHL and how our owners manage their operations. The GMHL as long as the stakeholders of the Bécard feel confident that it will be a great fit for our league. After gaining membership into the GMHL, we are excited to announce the expansion of the Bécard to the North Division. The Bécard was founded in 2019 and are based in the town of Sennterre, which is located near Val-d'Or and Rouyn-Noranda in the province of Quebec.
Below is a quote of the Bécard
The Bécard is a Junior A Hockey team based in Senneterre since 2019. Now managed by both vice-president and formers players: Cédric Chantal and Jordan Bisson. They wanted to enter the GMHL to allow their team and players to have better visibility and quality hockey games.
The Town of Senneterre offers and manages all the municipal services required by the community, along with its partners, the city of Senneterre seeks to promote and stimulate economic, social and community development and is committed to providing a quality living environment for all citizens. In touch with their community, the Bécard want to offer a program where young hockey players from Abitibi-Témiscamingue and all around the world can develop and grow as players and individuals
The Bécard is blessed to be able to count on its fans who are always present and proud to cheer for their team. For a couple games the Bécard had the chance to play in front of a maximum filled (600 seats) Andé Dubé Sportif Center. The staff are excited to bring back their team into the GMHL and are now ecstatic to bring back that energy to the Senneterre's Arena.
We hope that you have a great season and welcome you to the great GMHL family.