Home Opening Weekend
The first puck drop of the season will be Saturday September 17th
September 16th, 2022 at 8:30AM
September 16th, 2022 2:00PM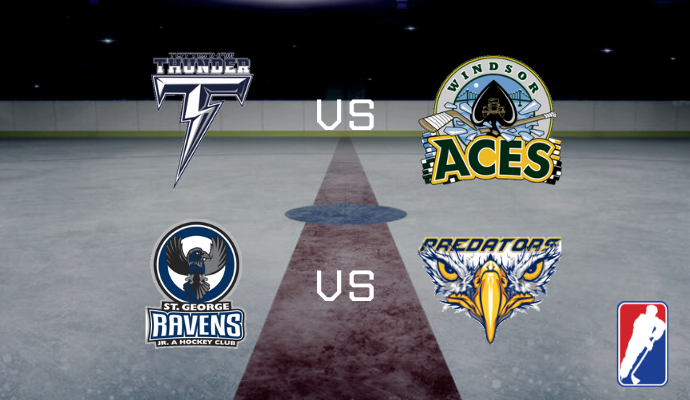 ---
GMHL teams are currently in training camp and are getting ready for the 2022-2023 season. The first puck drop of the season will be Saturday September 17th, where the Tottenham Thunder and the Windsor Aces will face-off at the Tottenham Community & Fitness Centre.
The Thunder will be looking to bounce back after a 3-33-0-1 record in the 2021-2022 season. While the Aces will seek to build on their 12-26-0-0 record. Last season the Aces won three of the five games played against the Thunder.
On Sunday September 18th the St. George Ravens will play host to the Niagara Predators at the South Dumfries Community Centre.
Last season, the Ravens played in the South Division where they placed 4th, 8 points behind the Predators, with a 24-13-0-1 record. While Niagara finished their season with a 28-9-0-1 record.