Meaford Knights Season Preview
August 4th, 2020 at 9:37AM
August 4th, 2020 3:40PM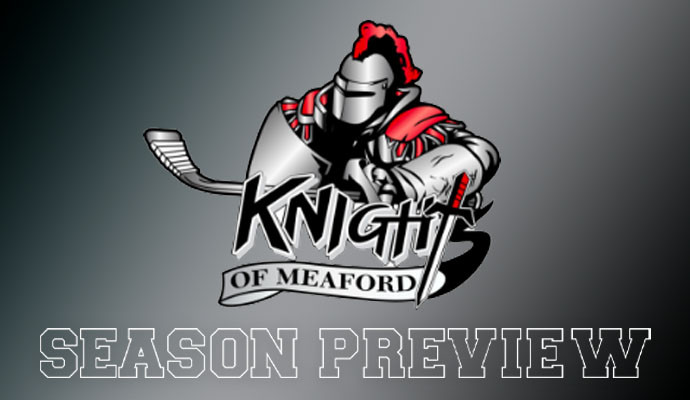 ---
The Meaford Knights have made some big moves this offseason and put themselves in a position to be extremely competitive this year.
A notable signing is Colton McKenna, former QMJHL player for the Moncton Wildcats. McKenna is a tall skilled forward who will make a big impact this year for the Knights.
Noah Prudhomme also joins the Knights this year. Prudhomme is a 2002 born defenseman and third round pick of the OHL's Kitchener Rangers.
Some big returnees to the Knights this year are Jonathan Gosselin, Alec Bolduc, and Bob Gerretsen. That trio will be looking to use their past experience in Meaford to make a difference this season.
Corey Bricknell will be behind the bench for the Knights this year. Bricknell brings OHL experience both as a player and coach, and he is the high-level hockey mind the Knights need to go on a championship run this year.
"I'm very excited to get the season going" said General Manager Nathan Parrish. "We have a dream-team staff assembled who are all dedicated to giving every player a professional experience here in Meaford."
Head Coach Corey Bricknell said, "We have a lot of talent coming into the locker room. With Covid-19, it has been a tough recruitment spring/summer and we as a staff have assembled a solid hockey team. It will be nice to get back on the ice where our 'happy place' is."