Ville-Marie Awarded All-Star Showcase
November 30th, 2018 at 10:13AM
November 30th, 2018 4:23PM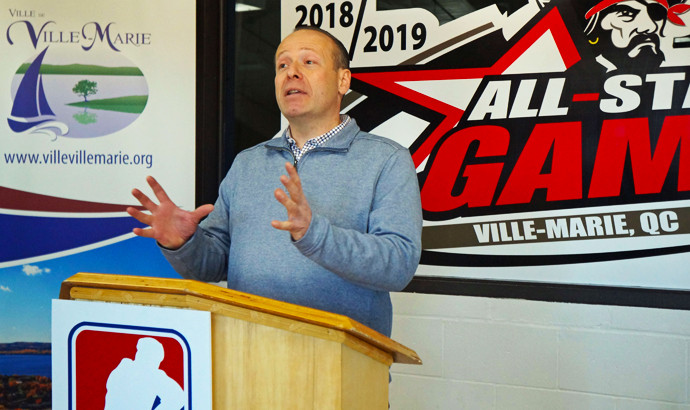 ---
Tuesday, January 15, 2019
Ville-Marie Arena
Game #1: Team North College vs. Team South College
Game #2: Team North Pro vs. Team South Pro
Schedule:
3:30pm • College All-Star Players Pre-Game Meal
4:00pm * College Team Seminar - Guest Speaker TBA
4:15pm * College Concussion Education Seminar
4:30pm * Pro All-Star Players Pre-Game Meal
5:10pm * Pro Team Seminar - Guest Speaker TBA
5:30pm * Pro Concussion Education Seminar
5:30pm * Team College North vs. Team College South
7:45pm • Team Pro North vs. Team Pro South
The Ville-Marie Pirates are set to host the 13th Annual GMHL All Star Showcase Event. The games will take place on Tuesday, January 15th, 2018 at the Ville-Marie Arena.
This year's event will be different then previous years with the All-Star and Showcase games being combined into one event. The first game will feature all of the GMHL's top talent pursing the College Route. While the second game will be all of the players wishing to advance to professional hockey.
Kicking off the night, the players will be treated to a pre-game meal at 5:15pm hosted by the Ville-Marie Pirates.
The GMHL All-Star game and showcase has always been popular for recruiters and scouts from higher levels of the game. Combining the events will allow for increased budget used to promote the players participating.
The All-Star Rosters will be released just before Christmas.