Niagara Whalers Bring Back Head Coach for Another Year
Whalers Announced Terry Masterson will Return for 2019-2020 Season
May 22nd, 2019 at 9:44AM
May 22nd, 2019 2:47PM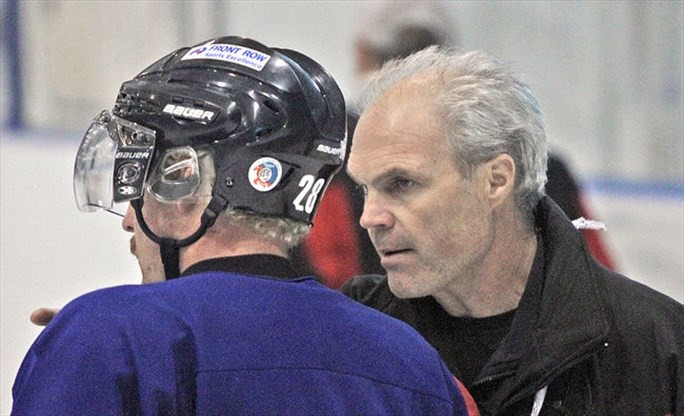 ---
Port Colborne, Ontario- The Niagara Whalers have brought back Head Coach Terry Masterson for another season.
The Whalers said in a statement, "The Niagara Whalers are pleased to announce Head Coach Terry Masterson will be returning to the team for his fourth season behind the bench. Coach Masterson has a winning reputation, which he has brought with him to the Whalers. He has also helped advance over 175 players to the next levels of hockey after juniors. He is a true players coach, and we are happy to welcome him back for another season."
Masterson has led the Whalers to a record of 103-37-4 (0.715 Win Percentage) in four seasons. He has also led the Whalers to two semi-finals appearances, and one finals appearance where the Whalers would end up winning the first and only Russell Cup Championship in franchise history in 2016-2017.
Before joining the Whalers, Masterson had spent 41 years with the Niagara Falls Canucks, another junior team in the Niagara area. In his time with the Canucks, he enjoyed tremendous success, including two Sutherland Cups Championships in 1996 and 1998, sixteen league championships and eleven play-off titles in district play. All of these accomplishments lead to Masterson being inducted into the Niagara Sports Wall of Fame in 2008 as a Hockey Builder.
With Masterson back behind the bench, the Whalers can now focus on building their team for the 2019-2020 season.