The GMHL to Expand to Western Canada
The GMHL will now have a Western Division playing out of British Columbia, Alberta, and Saskatchewan
June 13th, 2019 at 9:49AM
June 13th, 2019 2:51PM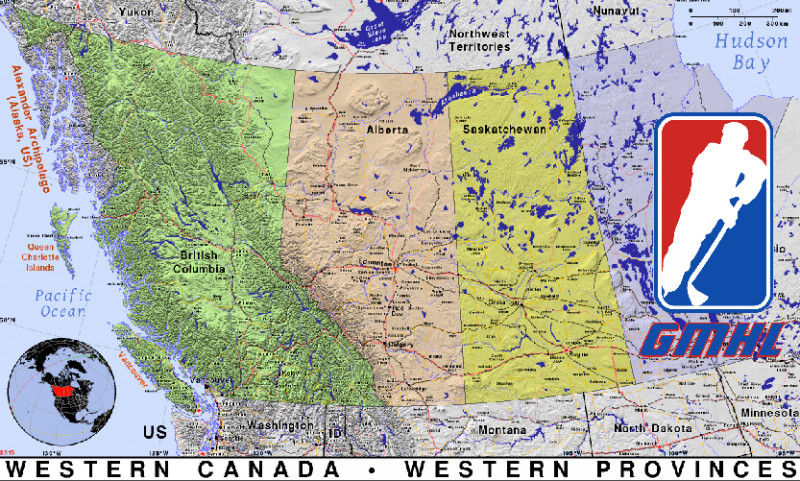 ---
Bradford, Ontario- The GMHL is proud to announce that it is expanding to Western Canada, where it will play out of British Columbia, Alberta, and Saskatchewan.
Since it's inception, the GMHL has always had the goal to expand the league beyond Ontario and Quebec. Over the past four seasons, has been talking to various groups about expansion to other provinces. The GMHL is happy to say that it will finally be able to expand after finding an established group in Western Canada.
The WPHA is based out of Alberta and Saskatchewan, and currently has four teams, all of whom played out of USA based Tier III Junior league last season. Now, they will join the GMHL, where they will be called the GMHL West (WPHA Division).
The GMHL will now hold a National Championship, where the winner of the GMHL Ontario/Quebec will compete against the winner of the GMHL West for the National Title.
With the GMHL entering into its fourteenth season, it is excited to finally expand its footprint across Canada. Stay tuned for updates and any additional details about the expansion into Western Canada, and the GMHL West.