New Tecumseth Civics Bring Back Head Coach for Another Season
The Civics announce they will bring back Dennis Martindale for his third year with the team
June 20th, 2019 at 8:22AM
June 20th, 2019 1:26PM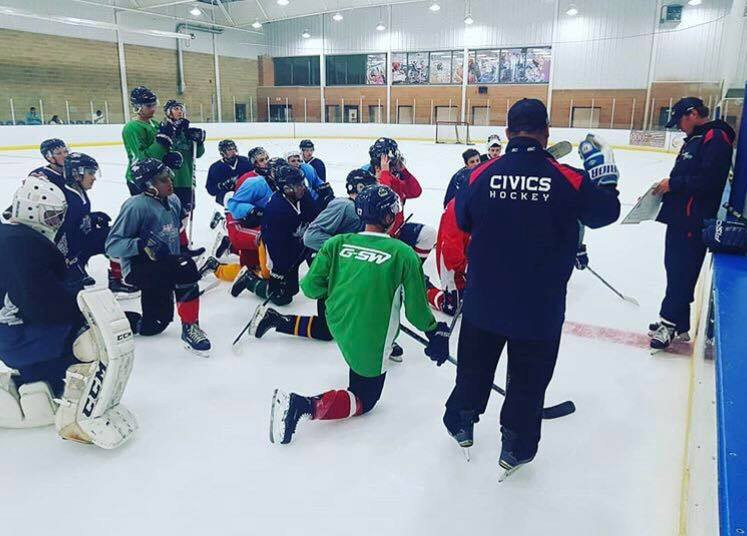 ---
New Tecumseth, Ontario- The New Tecumseth Civics have re-signed the 2018-2019 Coach of the Year Runner Up (North), Dennis Martindale, who will return to his roles as both General Manager and Head Coach for the upcoming 2019-2020 season.
Martindale is entering into his third season as Head Coach of the Civics and his fourth year coaching junior hockey in Canada. Martindale joined the Civics in 2017 following a lengthy professional career where he played fourteen years in Germany, France and Quebec.
Martindale's coaching was a huge reason for the improvement of not only the team but also the players. Each of this season's top eight scorers for the Civics saw at least a ten-point improvement in their production with the average improvement being 20.65 points amongst the players. Martindale led the Civics to a 24-15-3 record, which was a four-point improvement over last seasons record. The most impressive part of the Civics 2018-2019 campaign came during an 11-1 run after the Christmas break.
This eventually led to a fourth place finish, helping the Civics secure home ice in the first round of the playoffs. They took advantage knocking out the fifth seeded Almaguin Spartans in three games before moving on to the second round to play the second seeded Ville-Marie Pirates. Unfortunately, the Pirates would prove to be a worthy adversary and knocked the Civics out of the playoffs before going on to become the 2019 Russell Cup Champions.
Martindale was excited to return to New Tecumseth and is very focused on helping lead the Civics to a title, " I'm very excited to be back in New Tec[umseth] for a third season. We have a great core of guys and they all know what our goal is next season. It's been a learning process. I believe we learned a lot by playing Ville Marie in the playoffs last season, realizing what it takes to win. I enjoy coaching here and I am looking forward to next season to achieve our ultimate goal with this great group of players."
In addition to his management and coaching Martindale also has helped players advance to higher levels using the connections he made while playing at the various levels of hockey throughout the world.
The Civics are very excited to have Dennis back in New Tecumseth, and they hope that the momentum and experience they gained at the end of last season will help Dennis lead the Civics to a memorable 2019-2020 season.