Alumni Spotlight: Brennan Schidlowsky
Former Meaford Knight commits to Northwest Purdue University
October 3rd, 2022 at 7:57AM
October 3rd, 2022 1:08PM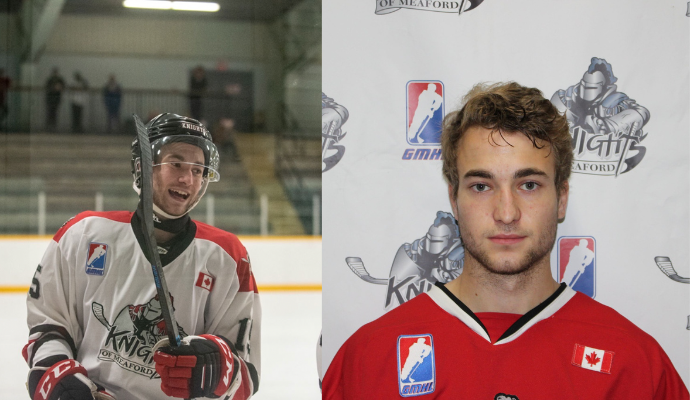 ---
The GMHL focuses on advancing hundreds of hockey players to the next levels of hockey. With growing numbers in player advancement, the GMHL will continue to shine light on our current and former players who commit to playing at the next level.
Our Alumni Spotlight segment continues with the commitment of former Meaford Knights defenseman Brennan Schidlowsky who will be playing and studying at Northwest Purdue University. Shidlowsky came to the GMHL after playing two seasons with St. Malo Warriors in the CRJHL. The Killarney, Manitoba native played 34 games for the Knights scoring 1 goal and 9 assists for 10 points, as well as racking up 36 penalty minutes.
Northwest Purdue University is a school that competes in the ACHA division 1 league. They are a school that opened in the 1940s which offers 2 campuses with around 8,900 students. They take pride in having smaller classrooms to best attend the needs of their student athletes.
Brennan is another of many examples that the GMHL can help further your career. Best of luck in your playing and studying endeavors!