Alumni Spotlight: Oskar Spinnars Nordin to HockeyEttan
Former Niagara Predators goaltender will be playing for Strömsbro IF
September 23rd, 2022 at 6:27AM
September 23rd, 2022 12:23PM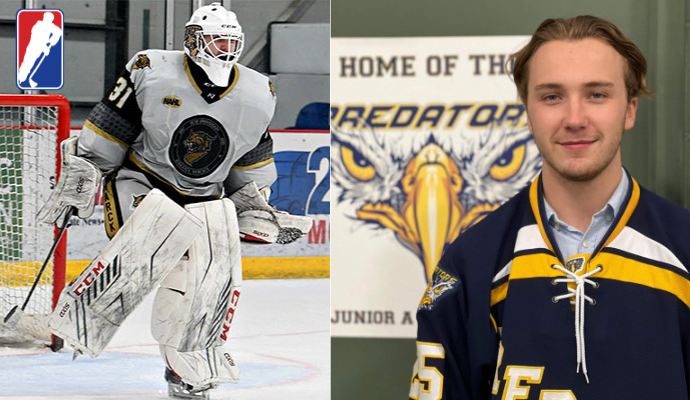 ---
The GMHL has had the opportunity to advance hundreds of players to the professional and college levels of hockey following their time in the Greater Metro Junior 'A' Hockey League.
Former Niagara Predators goaltender Oskar Spinnars Nordin and Bollnäs, Sweden native has signed his first professional contract in Sweden's HockeyEttan (Division 1) with Strömsbro IF for the 2022/23 season.
Oskar played for the Predators in the 2021-22 season where he won 7 of his 10 games played, posting 3 shutouts, a .952 save percentage and a 1.90 goals against average. His time with the GMHL gave Oskar the exposure needed to sign with the Bismarck Bobcats of the NAHL. Where he continued playing at an outstanding level posting 21 wins in 34 games, with a .910 save percentage and 2.74 goals against average. In the NAHL playoffs, Oskar posted a .948 save percentage and a 2.07 goals against average.
Strömsbro IF competes in the third highest professional league in Sweden in HockeyEttan. It is a great accomplishment for Oskar as he joins a growing alumni list of over 1250 players who have graduated from the GMHL to continue their careers in professional or college hockey.
All the best Oskar!