Alumni Updates: 44 Active Alumni in FPHL
Each month for the rest of the season the GMHL will be highlighting a list of alumni from the league
November 21st, 2019 at 10:07AM
November 21st, 2019 4:13PM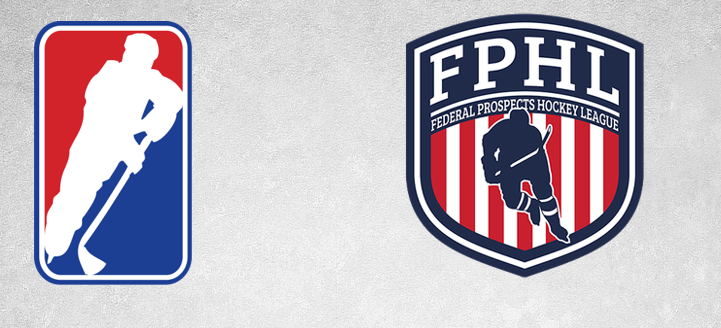 ---
Each month for the rest of the season the GMHL will be highlighting a list of alumni from the league who have advanced to higher levels of hockey following playing in the GMHL. Advancement is a key factor in the development level of the GMHL and is put at the forefront of the leagues principles. This month we will be listing those alumni from the GMHL who are playing in the Federal Prospects Hockey League (FPHL).
The FPHL is the first level of professional hockey in North America and the starting point of many player's minor professional careers.
The GMHL has become the league of choice for the FPHL when selecting players for the upcoming season. Over 25% of all the players in the league were selected out of GMHL programs. There are currently 44 active GMHL alumni on FPHL rosters. Prior to this season, 93 players had been signed from the GMHL to the FPHL. It has established the GMHL as a proven pathway to minor-pro hockey.
In addition, two of the ten FPHL clubs have GMHL affiliates for development and call-up basis.
GMHL Alumni in FPHL:
Battle Creek Rumble Bees:
Jacob Olivieri (South Muskoka Shield)
Frank Santelli (Temiscaming Titans/Toronto Predators)
Ryan Alves
John Champlain (Bradford Bulls)
Eli Kinsman (Knights of Meaford)
Karn Natt
Kyle Quick (Bradford Rattlers)
Carolina Thunderbirds:
Frankie McClendon
Christian Pavlas (Kingsville Kings)
Dominik Fejt
Brad Nolan
Petr Panacek (Kingsville Kings)
Columbus River Dragons:
Edgars Ozolins
Danbury Hat Tricks:
Gordy Bonnel
Kristers Bormanis (Bradford Rattlers/Windsor Aces)
Thomas Freeman (Tottenham Steam)
Matyas Kasek (Kingsville Kings)
Danville Dashers:
Troy Murray (North York Renegades/Temiscaming Titans)
Delaware Thunder:
Alex Basey (Bradford Rattlers/London Lakers/ North York Renegades)
Adrian Bertie (North York Renegades)
Taylor Cutting
Daniel DiCristofaro (Bradford Rattlers)
Robin Vortanov (Kingsville Kings)
Elmira Enforcers:
Jordan Clarke (St. George Ravens)
Bryce Martin (Niagara Whalers)
Glen Patterson
Christian Whitcomb (New Tecumseth Civics)
Brendan Hussey (Bradford Bulls)
Kyle Stevens (Knights of Meaford)
Mentor Ice Breakers:
Stepan Jirovec
Joseph Keenan (Bradford Bulls)
Steven Fowler
Richie Pinkowski (Kingsville Kings)
Port Huron Prowlers:
Kevin Pleasance (Bradford Bulls)
Matt Stoia (Windsor Aces)
Larri Vartiainen (Temiscaming Titans)
Robin Yew (London Lakers)
Jarrett Pfeiffer
Zack Zulkanycz (Kingsville Kings),
Watertown Wolves:
Kyle Powell
Liam Little (North York Renegades)
Carson MacRae (St. George Ravens)
Austin Petrie (New Tecumseth Civics)
Tyler Prendergast
The FPHL is one of five professional leagues in the United States, and has promoted over 170 players to various 'AA' (or higher) leagues including the ECHL, CHL, and AHL. The GMHL is proud to see that its alumni are advancing to this level of hockey. Congratulations to all of these players mentioned, and we wish them all the best in the future!