Coaching Profile: Lloyd Turning Renegades into Top Program
The GMHL will be profiling one coach per month for the duration of the season to highlight a person
February 11th, 2020 at 1:02PM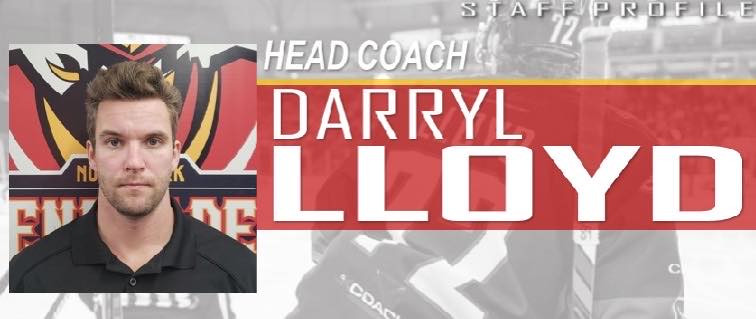 ---
The GMHL will be profiling one coach per month for the duration of the season to highlight a person who is tasked with the development of the junior hockey players that join his team. Both on and off the ice these men are responsible to help produce fine young men. We will be profiling and interviewing these coaches each month to help find out who is behind the bench. This month we are focusing on North York Renegades Head Coach Darryl Lloyd
Lloyd is currently in his second season as the Head Coach of the Renegades and has a career record of 46-30-5 in the regular season for a career winning percentage of .599 % and has had a winning season in every season with North York.
Before joining the North York Coaching Staff as an assistant in 2017-2018 Lloyd had himself an incredible pro career as a forward, spanning 13 years following a 3 year Major Junior hockey career with the Windsor Spitfires (where he played 200 games) before being joining the CHL for his first taste of Pro Hockey with the Laredo Bucks.
Lloyd played 6 seasons in the ECHL and had a stint with the Cleveland Barons of the AHL who were at the time the affiliate team of the San Jose Sharks. His professional journey eventually took him to Belfast where he was a star for the Giants playing 234 games and scoring 136 points while winning 2 EIHL Championships.
Currently the Renegades have won 13 of their last 16 games and have handed losses to each team ahead of them in the standings. North York look to be a team that has a serious chance to go all the way in the South Division and Darryl Lloyd is the man at the helm, one of the best coaches in the history of the franchise.