Coaching Spotlight: 2022 South Division Coach of the Year Darryl Lloyd
Covering the coaches in our league
November 18th, 2022 at 12:42PM
November 18th, 2022 6:44PM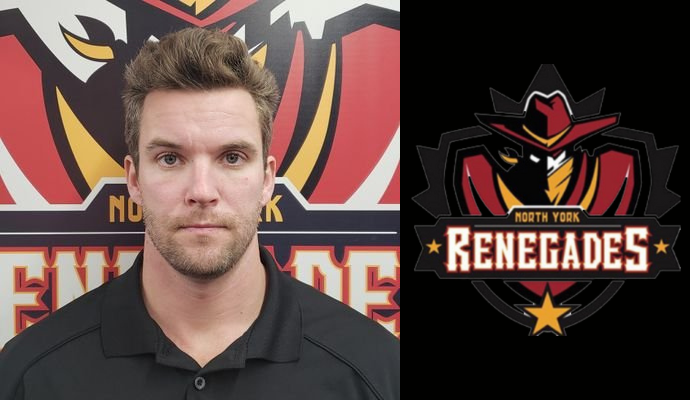 ---
The GMHL will be covering the coaches that are in our league by profiling the people responsible for the development of the junior hockey players in our programs. Our coaches are at the forefront of ensuring the well-being of our players and making sure that they have the best possible environment to develop as players and individuals.
The second coaching spotlight segment of the season features former professional hockey player and 2022 South Division Coach of the year Darryl Lloyd. In his playing days, Darryl was selected 90th overall by the Windsor Spitfires in the 2000 Ontario Hockey League (OHL) draft. Where he played 3 seasons totalling 200 games with 44 goals and 39 assists for 83 points. In playoffs, Darryl played 26 games scoring 4 goals and 1 assist for 5 points. After his last junior season, he signed to play in the CHL with the Laredo Bucks in 2004 and then the Youngstown Steelhounds in 2005. Between 2006 and 2010 he played in the ECHL sharing toe with the Victoria Salmon Kings and the Kalamazoo Wings. Darryl then made the jump to the UK when he signed to play in the EIHL for the Belfast Giants. He went on to play for the Giants for 5 seasons before returning to the ECHL playing games with the Wheeling Nailers and the Wichita Thunder. Darryl retired from professional hockey in 2016-2017.
Darryl accumulated 347 games in the ECHL while scoring 76 goals and 112 assists for 188 points, as well as 738 penalty minutes. In the EIHL he played 234 games scoring 64 goals and 72 assists for 136 points and 399 penalty minutes. His numbers in the CHL were 134 games, 31 goals, 52 assists for 83 points and 343 penalty minutes. He also played 5 games in the American Hockey League (AHL) posting 1 assist and 6 penalty minutes. Darryl found a lot of success in the EIHL where his team won the EIHL championship in 2011-12 and in 2013-14.
His coaching career started in 2017 with the North York Renegades as an assistant coach. He then took over the team as head coach in 2018-2019 and has been ever since. In 2021-2022 he lead the Renegades to 31 wins and 7 losses for 62 points and a divisional final where they lost in 7 games to the Durham Roadrunners. This season, the renegades are off to a very hot start as they have 13 wins and 1 loss for 26 points and are currently first in the South Division.