Former Almaguin Spartans Goaltender Kristaps Nazarovs Signs a PTO with Dinamo Riga (KHL)
Nazarovs hopes to earn a full contract with Dinamo Riga during his time with the team
July 18th, 2019 at 9:42AM
July 18th, 2019 2:43PM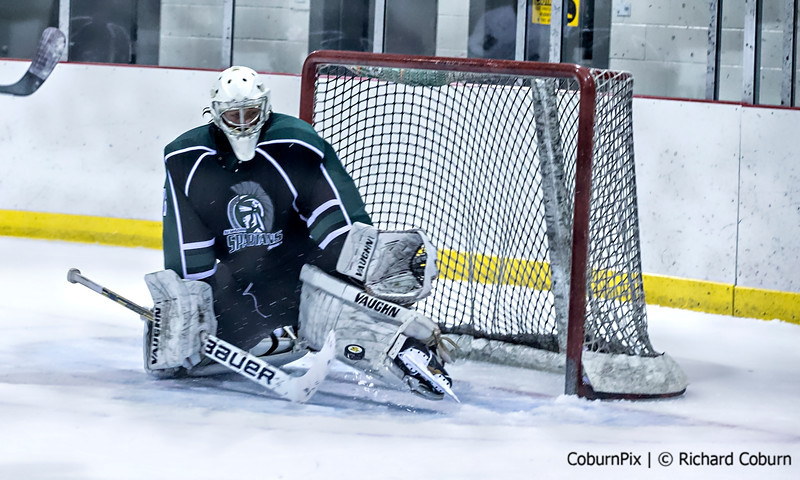 ---
Riga, Latvia- Former Almaguin Spartans goaltender Kristaps Nazarovs has signed a professional tryout contract with Dinamo Riga, who plays out of the KHL. This means that Nazarovs will be with Dinamo Riga for a trial period, which at the end the team will decide whether they want to sign him to a full contract or not.
Nazarovs joined the GMHL in 2016-2017 playing for the Almaguin Spartans. Nazarovs was highly touted by the Spartans before arriving. Nazarovs brought a ton of experience to the Spartans having won Latvia's U18 Championship, playing for Latvia's National team, including the U18 World Junior Championships in 2012-2013, and playing two years of junior in North America previously. Nazarovs immediately took the starting role for the Spartans starting in twenty-six games for the team, and posting a stat line of 3.77 GAA and a .908 Save Percentage, earning the first star of the game on many occasions. The Spartans would continue to roll with Nazarovs as their starting goalie going into the playoffs, starting him in all five games in the first round, where he earned the first star of the game three times, and posted a stat line of 2.88 GAA and a .936 Save Percentage. Unfortunately, Nazarovs incredible play wasn't enough for the Spartans and they were defeated by the South Muskoka Shield in five games. This would conclude Nazarovs junior career, having aged out at the junior level, and he returned homeward where he would enter the professional sphere.
Last season Nazarovs would play in the top professional league in Latvia, called Optibet Hockeja Liga, where he would play for HK Liepaja. Nazarovs didn't need any time to adjust to the professional level, and took the starting job for the team right away, starting twenty-four games for the club. Nazarovs would go on to post a stat line of 3.05 GAA and a .905 Save Percentage for the club. Unfortunately, his team would just miss out on the playoffs, finishing one spot behind a playoff spot in the standings. Nazarovs immediate success at the professional level was impressive though and Dinamo Riga took notice of his success, and signed Nazarovs to a professional tryout contract.
Dinamo Riga is the top professional team in all of Latvia, playing in the KHL, which is considered to be one of the top leagues in the world behind the NHL. The KHL has helped advance numerous players to the NHL level, including players like Nikita Kucherov, Evgeni Kuznetsov, Artemi Panarin, and Sergei Bobrovsky. Nazarovs hopes to do well during his tryout with Dinamo Riga, and hopes to be signed to a full contract with the club.
We are proud to see one of our alumni get the opportunity to try to play at this level, and we wish Nazarovs the best of luck during his time with Dinamo Riga.