Four Time Stanley Cup Champion Kevin McClelland Named Head Coach of GMHL West Team
Rosetown Red Wings announced that former Edmonton Oiler Kevin McClelland will be their Head Coach
August 1st, 2019 at 11:43AM
August 1st, 2019 5:08PM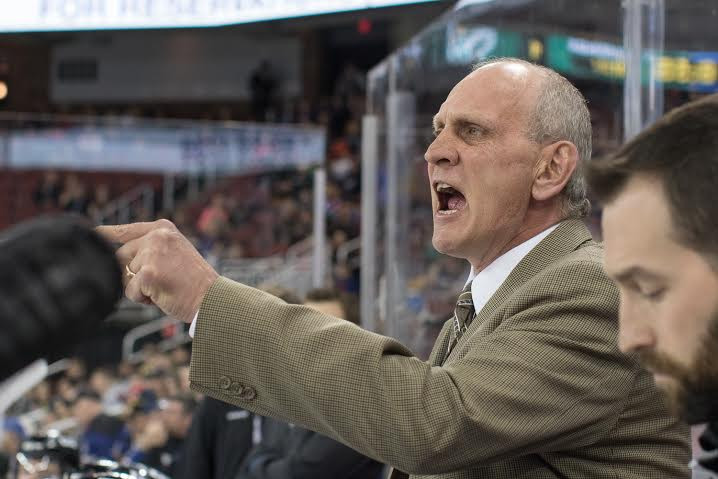 ---
Rosetown, Saskatchewan- With the GMHL expanding to the western part of Canada next season, there is a lot of exciting news. On July 30th, the Rosetown franchise held a public meeting where they unveiled their jersey and their new Head Coach. It was revealed that the Rosetown franchise would be called the Red Wings, however, even more exciting, it was announced that the new Head Coach of the Red Wings would be four time Stanley Cup winner Kevin McClelland.
McClelland is a native of Oshawa, and played three years in the OHL for the Niagara Falls Flyers before being drafted to the NHL in 1980. McClelland was drafted in the fourth round, 71st overall by the Hartford Whalers, but would never suit up for the Whalers because he was traded to the Pittsburgh Penguins. McClelland would make his NHL debut for the Penguins, and played two seasons with the team, but was traded to the Edmonton Oilers in the middle of the 1983-84 season. The rest would be history, as McClelland joined the likes of Wayne Gretzky and Mark Messier, and the team would go on to win four Stanley Cups in five years between 1983-1988. McClelland would end up playing for two more NHL teams, the Red Wings and the Maple Leafs, before playing his final season in the AHL with the Rochester Americans, retiring in 1995.
After two years away, McClelland would return to the hockey world, this time behind the bench. McClelland would join the Barrie Colts of the OHL as an Assistant Coach for one season before being hired as the Head Coach of the Prince Albert Raiders in the WHL, where he would spend two seasons. McClelland would then be promoted to the St. John's Maple Leafs, the AHL affiliate of the Toronto Maple Leafs, where he would be the Assistant Coach for five seasons. For the following eleven seasons, McClelland would take his talents to the ECHL, where he would Head Coach three different teams, the longest tenure being with the Wichita Thunder. McClelland would win Coach of the Year twice in his time in the ECHL, once in 2006-2007 and once in 2011-2012. McClelland would take a step back from coaching professional hockey in 2016 though and has been coaching Midget AAA for the past three seasons. McClelland will step back behind the bench as Head Coach for the Rosetown Red Wings, the first time he's coached a junior team since he was with the Prince Albert Raiders in the WHL.
The GMHL is proud to see someone with such an incredible resume taking the reigns of one of the new GMHL West franchises. We hope that McClelland can use his thirteen years of professional playing experience and seventeen years of professional coaching experience to help develop the players on the Rosetown Red Wings. We are excited to hear such great news from the West, stay tuned for more updates.