Game of the Week Recap
Sunday September 18th, 2022 saw the Ville-Marie Pirates face the Temiscaming Titans
September 20th, 2022 at 9:20AM
September 20th, 2022 2:22PM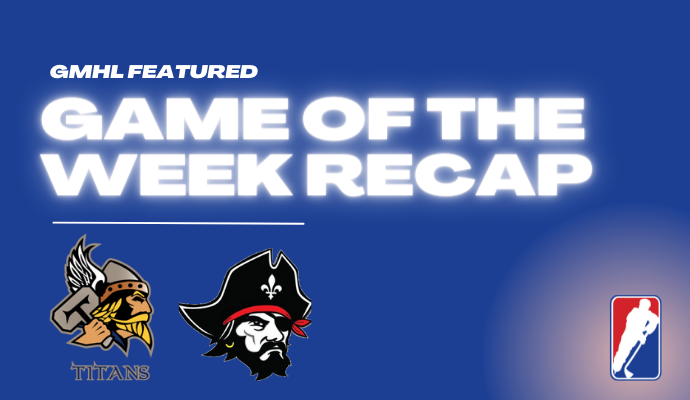 ---
Sunday September 18th, 2022 saw the Ville-Marie Pirates face the Temiscaming Titans.
In a hard-fought battle that saw the Pirates out-shoot the Titans 47 to 26. It was the Titans that took home the win by a score of 3-2.
The first period saw Savva Verbetskii score the first goal of the game (3:22), assisted by Lucas Stevenson and Antonio Balestra. The Titans then took a 2-0 lead from a goal by Félix Laniel, assisted by Christopher Fanfan and Emile Lavallée (10:46).
In the second period, the Titans struck early with a goal by Maxence Lemaire, assisted by Jacob Tessier-Gagnon and Nathan Hardy (3:13). The Pirates finally answered back with a goal by Alex Gélinas, assisted by Xavier Gagnon and Jordan Rochon (4:21). Then, Jordan Rivière makes the score 3-2 with assists credited to Benoît Cousineau-Marcoux and Thomas Desilets (13:18).
The third period saw no goals but a very dominant performance by Titans goaltender Eloi Bouchard where he stopped all 18 shots directed his way. This led to the Titans winning the first game of the week of the season.
Stars of the game: Eloi Bouchard (#1) – Savva Verbetskii (#2) – Félix Laniel (#3)