Game of the Week
Sunday September 25th will see the St. George Ravens host the North York Renegades
September 22nd, 2022 at 9:27AM
September 22nd, 2022 2:28PM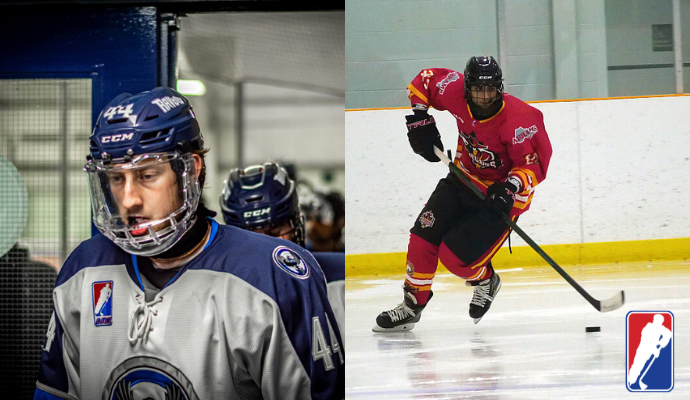 ---
Sunday September 25th will see the St. George Ravens host the North York Renegades at the South Dumfries Community Centre.
The host of this week's GMHL featured game of the week will be coming off their first win of the season against the Niagara Predators. #98 Reece Furtado will look to continue his strong showing as he scored both of the Ravens goals in their 2-1 win versus the Predators. Last season, Reece finished 12th in team points with 9 goals, 6 assists for 15 points in 30 games. Another Raven looking to continue his good form is goaltender #30 Luca Del Rizzo. Luca stopped 39 of the 40 shots directed his way in the Ravens last game giving him a save percentage of .975. Last season, Luca won 4 games, lost 9, and averaged a .903 save percentage with a 4.37 goals against average.
The visiting Renegades will be looking to set the tone to their season while on the road. Last season, the Renegades scored 244 goals, placing them in first place in the South Division in the goals for department. A player to watch on the Renegades this season is #27 Christopher Rende. Christopher played 37 games in which he scored 17 goals and 25 assists for 42 points as a 17 year old. Another player to watch for this season is goaltender #31 Nicholas Lewicky. Nicholas is playing his 20 year old season and will look to build off his 16 wins and 3 losses record. Where he posted a .922 save percentage and a 3.06 goals against average.
Do not miss out on your chance to see these two teams battle it out. Make your way to the South Dumfries Community Centre for the 3:00PM puck drop.