Game of the Week
Red Wings take on Ice Kings
September 28th, 2022 at 10:40AM
September 28th, 2022 3:42PM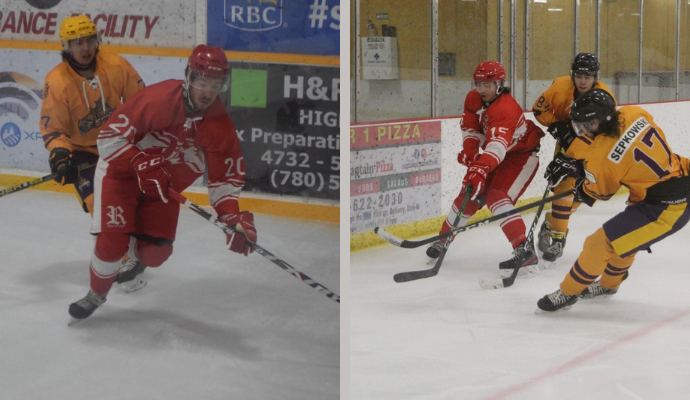 ---
Friday September 30th, the West Division defending champions High Prairie Red Wings will face the Fox Creek Ice Kings.
The Red Wings have picked up where they left off last season with a 10-2 win over the Edson Eagles and a 7-1 win over the Northern Alberta Tomahawks. On the other side, the Ice Kings will be trying to bounce back after failing to win in their first 2 games.
Last season, the only team to beat the Red Wings were the Ice Kings. They will be trying to do the same in their third game of the season. To do so, the Ice Kings will be looking for Darian Alook and Dominic Beaver to continue their point production. As they both have 3 points in 2 games to start the season. The Red Wings will be counting on Ethan Many Bears and Dayton Shantz to continue their great form as they both have 7 points in 2 games.
Tune in on GMHL tv to watch this western division match up. Or make your way to the Fox Creek Greenview Multiplex to catch the action live.