Game of the Week
Lynx host Knights at Sturgeon Falls Arena
October 4th, 2022 at 8:33AM
October 4th, 2022 1:36PM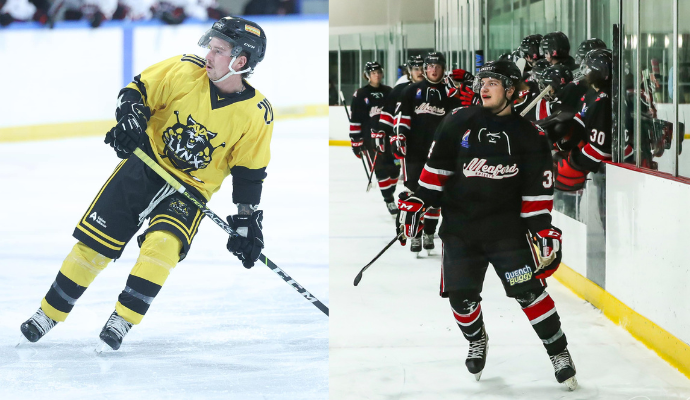 ---
Friday October 7th, 2022 the Knights of Meaford will make their way to the Sturgeon Falls Arena to face the West Nipissing Lynx.
The hosts of this week's game of the week are coming off back-to-back overtime wins over the Bradford Rattlers and the Temiscaming Titans. Both of which saw the Lynx come back from behind to win the game. In their first three season games, the Lynx have a record of 2-1-0-0, 8 goals for and 9 goals against, as well as a powerplay that is as 12.5% and a penalty kill that is at 93.3%. The top point getters for the Lynx are #21 Stephane Philion, who leads the team in scoring with 3 goals, #67 Joshua Boucher who has 2 goals and 1 assist, and #72 Liam Thor who has 1 goal and 2 assists for 3 points.
The visiting Knights of Meaford will be playing their first game of the season. Last season, the Knights had a record of 21-13-0-4 for 46 points and fourth place in the North Division. The team scored 135 goals while allowing 135 goals against as well. Their powerplay was good for 14.8% while their penalty kill was good for 85.2%.
The Knights will try to slow down the Lynx momentum and start their season in the win column. Puck drop is at 7:30pm and you can catch the action live at the Sturgeon Falls Arena or online on gmhl.tv.