GMHL Holiday Break Announcement
Holiday wishes
December 26th, 2022 at 3:14PM
December 26th, 2022 9:17PM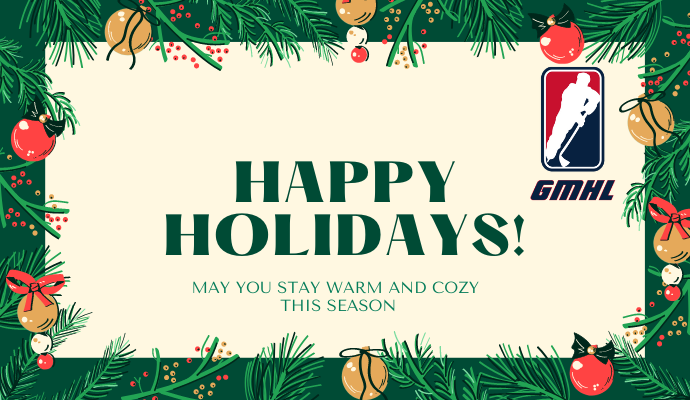 ---
The Greater Metro Junior Hockey League would like to wish all fans, owners, staff, players, and stakeholders a happy holiday season. With Christmas behind us, the GMHL would like to wish everyone a safe and healthy rest of the 2022 year.
Make sure to catch all of the GMHL action as the Durham Roadrunners will face the Northumberland Stars for our first game of the 2023 year on January 2nd.
We are excited to see you all in the new year and wish you a successful and memorable 2023 year.