GMHL Showcase
GMHL Showcase Tournament
August 15th, 2023 at 4:16PM
August 16th, 2023 3:06PM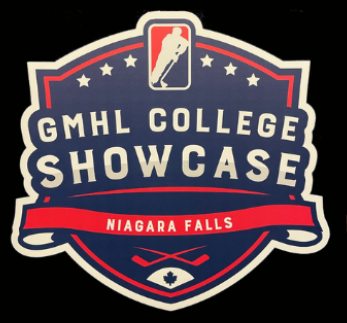 ---
The Annual Showcase Tournament of the Greater Metro Junior A Hockey League is a highly anticipated event, and we are excited to share the details. This year, once again, the showcase will take place at the picturesque Gale Centre located in Niagara Falls, Canada. Mark your calendars for the dates of Tuesday, December 12th and Wednesday, December 13th, 2023.
A unique feature of this showcase is that all teams within the GMHL will participate, transcending their divisions. This means that the North division teams will compete against the South division teams, promising an exhilarating display of talent and sportsmanship. Teams will be seeded according to their division standing after 16 games, adding an extra layer of anticipation to the matchups.
In addition to the riveting GMHL matchups, we are thrilled to announce that we will also be hosting the NAPHL All-Star teams. Witness two teams comprised of graduating players from the NAPHL battling it out on the ice. This captivating clash will provide a golden opportunity for scouts, General Managers from the GMHL, representatives from colleges, universities, and professional teams to observe and appreciate the exceptional skill exhibited by all the players taking part in this grand event.
We are pleased to inform you that this event is open to all to view at no charge. We encourage hockey enthusiasts, families, and fans of all ages to join us at the Gale Centre to witness the thrilling action and support these talented athletes as they showcase their skills on the ice.