GMHL Three Stars of the Week (Feb 6 - Feb 12)
Khismatullin, Smirnov, and Alook dominant this past week in the GMHL
February 13th, 2023 at 10:01AM
February 13th, 2023 4:03PM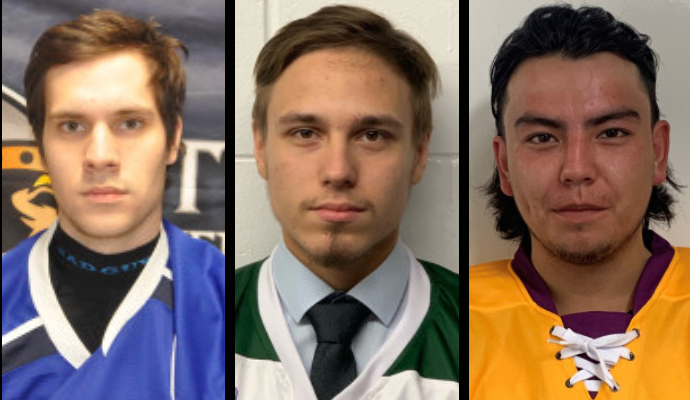 ---
The GMHL players performed at a top level last week. Providing exciting games that displayed the top end talent that is in our league. Every week, multiple players deserve a star of the week. However, this week, the honours go to Gadel Khismatullin of the Temiscaming Titans in the North Division, Pavel Smirnov of the Northumberland Stars in the South Division, and Darian Alook of the Fox Creek Ice Kings in the West Division.
1st Star:
Gadel helped the Titans to two dominant wins over the last week in the GMHL. He scored twice and added 4 assists for a total of 6 points in 2 games for his team. Since joining the Titans, his numbers are now 3 goals and 8 assists for 11 points in 8 games.
2nd Star:
Pavel was dominant all week for the stars producing at least a point in every game. This week, he scored 4 times and added 5 assists for 9 points in 3 games. As the team leading scorer, Pavel now has 21 goals and 32 assists for 53 points in 36 games with the Stars.
3rd Star:
Darian has been one of the most dominant defensemen in the West division this season. This week, he continued his dominance with 2 goals and 7 assists for 9 points in 2 games. His season numbers are now at 18 goals and 29 assists for 47 points in 25 games.