GMHL Three Stars of the Week Jan 16 - Jan 22
Bourque, Fritz, and Alook take the weekly honours
January 23rd, 2023 at 10:18AM
February 9th, 2023 4:30PM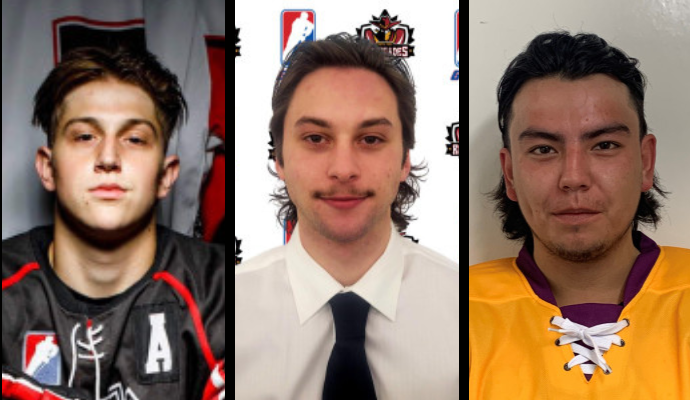 ---
Last week, the GMHL saw its players perform at a top level once again. They provided exciting games that demonstrated the top talent that is in our league. Multiple players have played well enough to deserve a star of the week. However, this week, the three stars go to Ville-Marie Pirates Etienne Bourque for the North Division, North York Renegades Ryan Fritz for the South Division, and Fox Creek Ice Kings Darian Alook for the West Division.
1st Star:
Etienne brought his offensive game to a whole new level by producing 1 goal and 7 assists for 8 points in 2 games for the Pirates. This brings his totals to 7 goals, 30 assists for 37 points in 21 games.
2nd Star:
Ryan continued his great form by finally surpassing the 100 point mark this week. He played in 2 games for the Renegades scoring 2 goals and 6 assists for 8 points. Bringing his season totals to 39 goals, 67 assists for 106 points in 32 games.
3rd Star:
Darian really brought his game up this week for the Ice Kings. He totalled 3 goals and 5 assists for 8 points in 2 games. The defender now has 12 goals, 20 assists for 32 points in 20 games this season.
Honourable mentions for this week are Trevor Urquhart of the Durham Roadrunners, Jordan Riviere and Olivier Lamothe of the Ville-Marie Pirates, Oliver Balazs of the Bradford Rattlers, and Dominic Beaver of the Fox Creek Ice Kings.