GMHL Three Stars of the Week
Golovatchev, Coupek, and Joseph pick up this weeks honours
November 29th, 2022 at 9:27AM
November 29th, 2022 3:27PM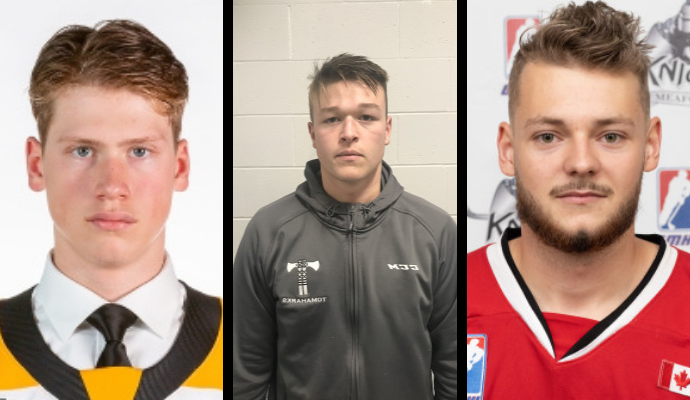 ---
Last week in the GMHL saw its players perform at the top level, producing exciting game winning goals and high scoring games. Every week multiple players would be deserving of a star of the week honour. However, this weeks' honours go to Muskoka Shield Dennis Golovatchev, Northern Alberta Tomahawks Bryant Joseph, and Meaford Knights player Tomas Coupek.
1st Star: Dennis Golovatchev
The newest member of the South Muskoka Shield helped his team get two wins on the week by producing 4 goals and 6 assists for 10 points on the week. Before joining the Shield, Dennis was playing in the South Division with the Tottenham Thunder where he tallied 18 goals and 27 assists in 19 games.
2nd Star: Bryant Joseph
Bryant helped his team continue their winning ways by producing 5 goals and 4 assists for 9 points on the week. Bringing his season totals to 23 goals and 27 assists for 50 points in 15 games in the West Division.
3rd Star: Tomas Coupek
Tomas helped the Knights achieve an undefeated week and get his team back in the winning column. He scored 5 goals paired with 3 assists for 8 points on the week. Bringing his season totals to 16 goals and 14 assists for 30 points in 15 games.
Honourable mentions for the week of November 21-27 go to Slave Lake Ice Dogs Kaden Cardinal, South Muskoka Shield players Braedon Mitchell and Toms Breikss, Bradford Rattlers player Swen Meusy, and North York Renegades player Christopher Rende.