Knights of Meaford Hire Former NHL Player Todd Elik as Head Coach
Elik Played 448 NHL Games and spent fourteen years playing professional hockey in Europe
September 6th, 2019 at 11:26AM
September 6th, 2019 4:30PM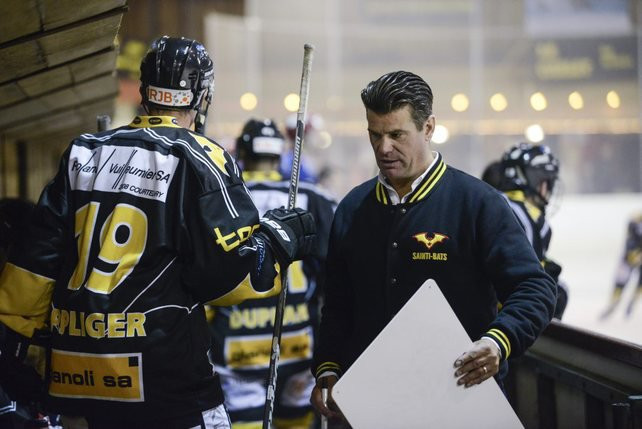 ---
Meaford, ON – The Knights of Meaford announced September 4th that former NHL player Todd Elik has been named the Head Coach of the team.
Elik grew up in Bolton, Ontario and played midget hockey with St. Michaels. He was granted a walk on try-out with the OHL's Kingston Canadians in 1983 and made the club. Elik played three seasons in the OHL with the Kingston Canadians and the North Bay Centennials before turning professional. He made his debut in the IHL with the Colorado Rangers and scored 44 Goals and 56 Assists for 100 Points in his rookie season.
Elik would then be signed as an undrafted free agent to the Los Angeles Kings in the NHL, making his debut in the 1989-90 season. In a season and a half with the Kings, Elik scored 31 Goals and added 60 Assists. The Minnesota North Stars acquired Elik in a trade before the 1991-92 season, where he would spend a season and a half. Following his stint with the North Stars, Elik signed with the Edmonton Oilers. Elik's time with the Oilers would be brief though, and he would move to San Jose, where he would play with the Sharks scoring 25 Goals and 41 Assists for 66 Points. After his time with the Sharks, Elik played briefly for the St. Louis Blues before spending two seasons with the Boston Bruins. After eight seasons in the NHL, Elik decided to take his talents to Europe where he would play for various leagues over a span of fourteen years. Most notably, he spent seven years in the NLA, the top league in Swtizerland, and won a championship in Slovenia's top league.
In total, Elik appeared in 448 NHL games in his career, scoring 111 Goals and adding 218 Assists. He also appeared in 52 Stanley Cup Playoff Games scoring 15 Goals and 27 Assists.
After a successful playing career, Elik moved behind the bench where he coached for HC Saint Imier-Sonceboz in Swiss. Division 1.
Now Elik brings returns to North America where he will be behind the bench for the Knights of Meaford, who are excited to see what he can bring to their club.
With Elik joining the GMHL, the league now has six former NHL Players involved with its teams, with a total of 2,671 NHL Games and Seven Stanley Cups between them. The GMHL is proud to see its clubs continue to hire such high caliber staff, and we hope to see that trend continue.