Player Spotlight: Jesper Eriksson Taking the GMHL by Storm
Following up on Jesper's Second Season in the GMHL
November 9th, 2022 at 7:55AM
November 9th, 2022 2:00PM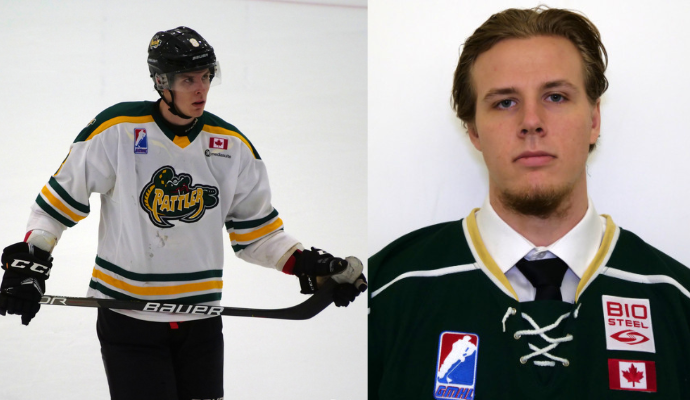 ---
The GMHL continues to feature their players throughout the season through the Player Spotlight segment. This segment will illustrate the talents that come to our league and follow-up on how they have been performing. The second Player Spotlight of the season is Vallentuna Sweden native Jesper Eriksson. The left handed Center is born in March of 2001 and stands 6'4 and weighs at 212lbs.
Jesper grew up playing in Sweden splitting up his time in the Elit, SuperElit, and the Allsvenskan divisions of his U16, U18, U20 career. Jesper also already played professional hockey as he played 4 games in the HockeyEttan for his hometown team Vallentuna Hockey. The following season, Jesper played for the Niagara Predators (2021-22) where he played 24 games and scored 27 goals and 29 assists for a total of 56 points. In that same season, Jesper played 2 games in the AlpsHL scoring 1 goal and 10 games in the HockeyEttan for the Forshaga IF where he scored 1 goal and 1 assist for 2 points.
This year, Jesper brought his talents back to the GMHL for the Bradford Rattlers as he was acquired in a trade during the off season. The big center has produced at a 2 point per game pace with 7 goals scored and 13 assists for 20 points in 10 games for the Rattlers.
The GMHL has long been an avenue for players looking for an opportunity to make it to the next level. Jesper is a key player for a strong Rattlers team that is making a push for the Russell Cup this season. He has helped the team to a 8-1-0-1 start so far and is not looking to slow down.