Return to Play Announcement From the GMHL
November 24th, 2020 at 12:53PM
November 24th, 2020 7:04PM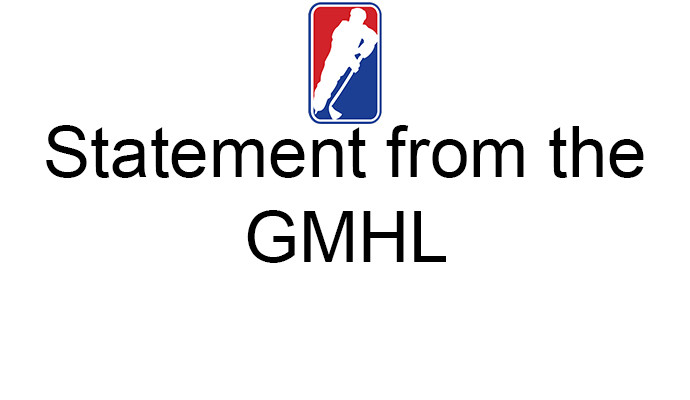 ---
It has been a long and challenging off season. Canadians need their hockey fix, and throughout communities in Ontario, the GMHL has been preparing for their return to play. Like the first snowfall that heralds the winter season, it is time for hockey. And in communities throughout Ontario, GMHL players and coaches go through their drills and practices preparing for the excitement of the season ahead.
However, this will not be a regular season, and for the GMHL, it is not business as usual. Over the summer, the GMHL designed exhaustive COVID-19 protocols and a comprehensive Return To Play Binder. Meetings were held with the teams. Officials had a rigorous review of the rules in a Covid era. Provincial health organizations were engaged to give advice and government policy was reviewed and adapted to the in game experience. Every team's arena met with GMHL Team Officials to review their rules, cleaning protocols, disinfecting rooms, bathrooms, and common areas. Meetings were held with each team's bus company to study their hygienic practices. The result of all of this? WE ARE READY!!!
Teams will be starting the season in two team cohorts with each team playing within their own local health unit. Stringent social distancing rules, wearing of masks, and disinfecting all surfaces is the new normal.
A schedule will soon be released to start the season.