Rockhounds Raise Funds for Fight Against Childhood Cancer
They raised over $5000 during this event
February 15th, 2023 at 7:30AM
February 15th, 2023 1:33PM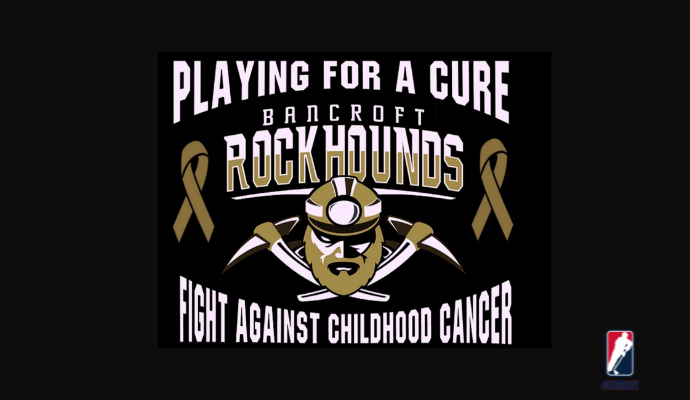 ---
On February 12th the Bancroft Rockhounds took to the ice to raise awareness of, and support the fight against childhood cancer. After the game, the Rockhounds auctioned off their game worn "Playing for a Cure, Fight Against Childhood Cancer" jerseys.
The Rockhounds would like to thank everyone for their support. As they raised $5093.90 which will be donated to the Children's Hospital of Eastern Ontario for children's cancer research.
Thank you to Pat Daly of Daly Auction Services for doing a great job with our auction. The Shriners for donating the proceeds from their 50/50, Mayor Paul Jenkins, McDonalds Bancroft, everyone that bid on our game worn jerseys, the lovely ladies that baked goodies and ran the bake sale, the North Hastings Community Centre staff, and everyone that donated to this cause.