Silverio Signs Pro in Sweden's HockeyEttan
Windsor Aces forward Kory Silverio has signed his first professional contract in Sweden's HockeyEt
June 23rd, 2022 at 11:05AM
June 23rd, 2022 4:15PM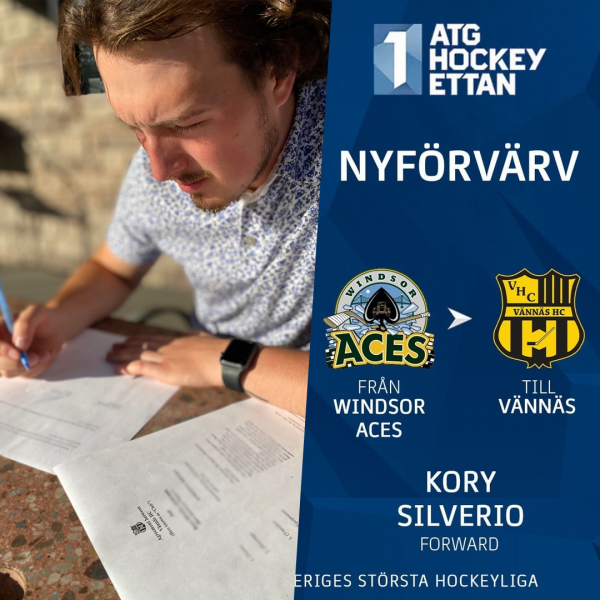 ---
Windsor Aces forward Kory Silverio has signed his first professional contract in Sweden's HockeyEttan (Division 1) with Vannas HC for the 2022/23 season.
Silverio had a dominant season in the GMHL, receiving the South Division's Most Valuable Player, Most Sportsmanlike Player, and Most Points Award.
The former Windsor Spitfire draft pick switched to the GMHL following a season in the OJHL to pursue a career in Europe.
Vannas HC competes in the third highest professional league in Sweden in HockeyEttan. It is a great accomplishment for a player to set directly into this level directly from the Tier II Junior 'A' level.
Silvario joins a growing alumni list of over 1250 players who have graduated from the GMHL to continue their careers in professional or college hockey.